The terror group killed her parents and her neighbors, according to Doctors Without Borders. Abeni grabbed her little brother, nephew and four neighbors and eventually made her way to the Dar es Salaam refugee camp in Chad. But her troubles are far from over.
Abeni hasn't yet received her refugee card, so she and the children she arrived with aren't receiving any food.
The kids who have witnessed Boko Haram's horrors, which include rape, kidnapping and brutal attacks, among other crimes, are at a high risk for psychological disorders. But they barely have the resources to survive, let alone to process their traumatizing experiences.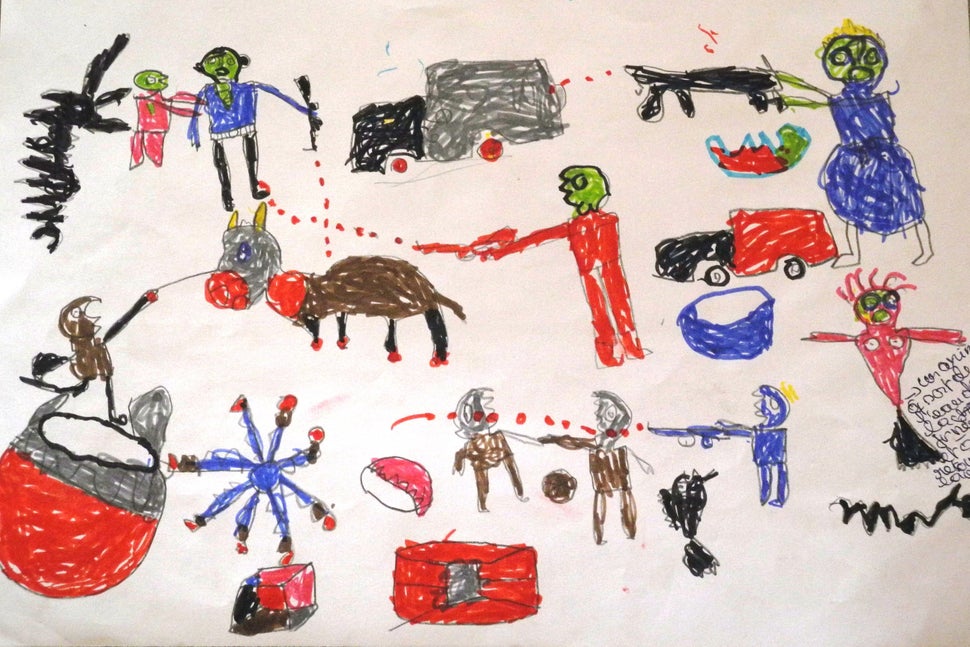 That's why after developing a clinic in Dar es Salaam refugee camp in March, Doctors Without Borders introduced psychological support.
Part of that treatment includes giving young patients the opportunity to draw the atrocities they've seen first hand.
Aurelia Morabito, a psychologist who works in Lake Chad, told Doctors Without Borders she's counseled children who have drawn guns, helicopters and decapitated bodies, among other unspeakable images.
Over the course of a few days alone in May, the military reported rescuing more than 700 women and children from Boko Haram. 
Even after escaping, though, the children suffer feelings of instability because of the lack of structure and support in the camp.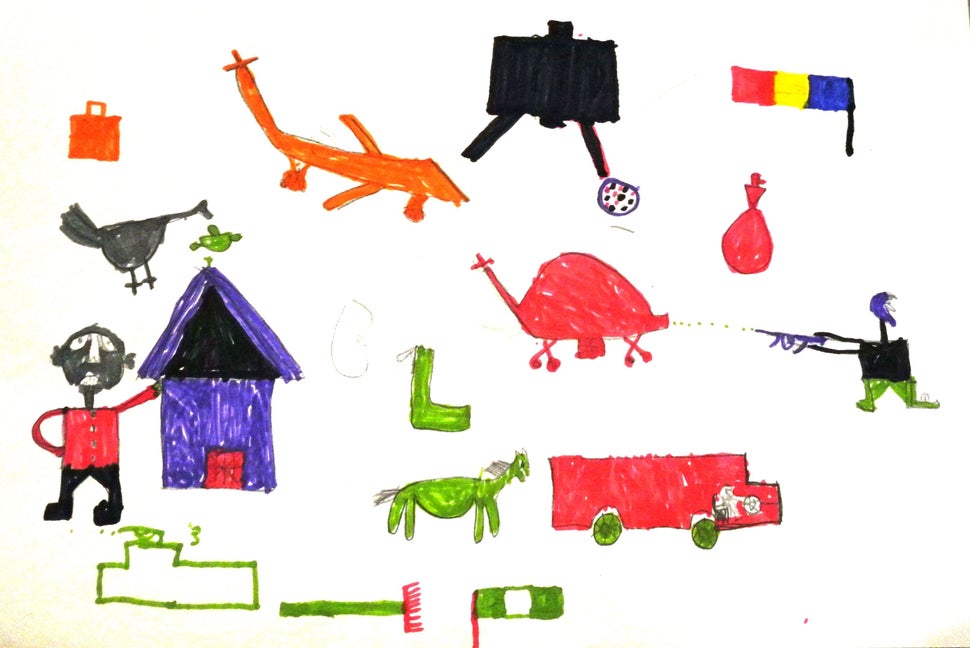 "'Home' is now a gathering of exposed tents in the middle of a desert, where they may be vulnerable to future attacks," Doctors Without Borders said in a statement.
Of those seeking help at the Chad refugee camp clinic, one in four exhibit signs of depression. It's also common for patients to develop sleeping disorders and trauma-related anxiety, according to Doctors Without Borders.
Giving traumatized kids the opportunity to draw creates a safe environment for them to express their deepest worries.
The psychologists then talk about the images, which helps them manage and control their fears.
Since launching the program, which includes individual, family or couples' counseling, Doctors Without Borders has seen 524 patients.
Calling all HuffPost superfans!
Sign up for membership to become a founding member and help shape HuffPost's next chapter