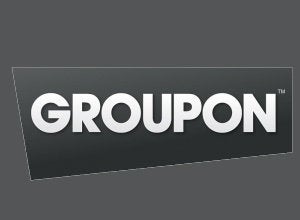 Groupon, the daily deal startup, has closed its latest fundraising round at close to one billion dollars.
Groupon's short but spectacular rise since 2008 turned meteoric in 2010. In the past year alone, Groupon has expanded from 1 to 35 countries, growing their subscriber base by 2,500%, from 2 million to over 50 million. In another sign of their newfound mainstream triumph, they have purchased their first television ad spot--to air just before a little event called the Super Bowl.
By helping shoppers save while also letting local businesses advertise to a vast online community, Groupon seems to have tapped into the intersection of the internet's social connectivity and the corporate desire to get customers to spend their money. They are currently valued at $4.75 billion. Start-up imitators like LivingSocial, Groop Swoop and Scoop St have tried to cash in, as have social stalwarts like Facebook, with Places, and Foursquare, with Deals.
Groupon's near-billion dollar fundraising effort is just one of the rush of fundings happening recently. Alongside Goldman Sachs' much contested $450 million planned investment with Facebook there have been a slew of smaller monetary injections. Crowdsourced food news site Foodspotting, mobile credit payment service Square and Klout, a social media appraisal site, are just a few of the sites that have just closed their latest funding rounds--a clear indication that Silicon Valley investors still can't get enough of social and mobile startups.
Calling all HuffPost superfans!
Sign up for membership to become a founding member and help shape HuffPost's next chapter