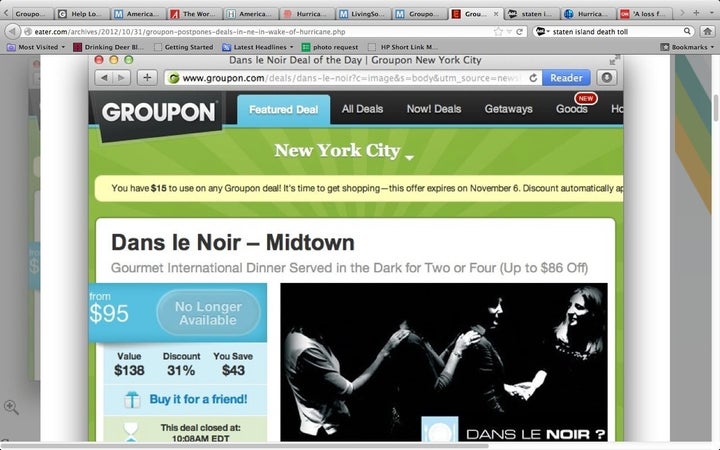 A representative from the site told Ad Age that the company would notify customers if they purchased deals for merchants affected by the storm. "For the immediate future several Groupon markets in the Northeast will be opt-in only for businesses, meaning previously scheduled merchants will be postponed unless they contact us to confirm they still wish to run," Groupon spokeswoman Julie Mossler said in a statement. "We are also calling merchants in affected areas to check in and offer our assistance as possible."
Meanwhile, Groupon competitor LivingSocial is offering deals for a one-night stay for two in the Captain's Quarters at the Heron Suites on Long Island (Southold, N.Y.) for $119 -- a hotel that is currently closed, does not have power and is yet to announce a date for reopening, according to Ad Age.
Hurricane Sandy's havoc will surely result in improved procedures for various city and state agencies, but it may also result in a whole new set of training guidelines for a group not usually associated with disaster preparedness: advertisers. Large companies such as American Apparel and Gap also have been slammed for special sales deals and advertisements that appeared to capitalize on the superstorm.
"We're here to sell clothing," Charney told Bloomberg Businessweek. "I'm sleeping well at night knowing this was not a serious matter."
Americans, on the other hand, seemed to disagree. The move garnered serious backlash on Twitter, as did a similar Gap tweet that read, ""All impacted by #Sandy, stay safe! We'll be doing lots of Gap.com shopping today. How about you?"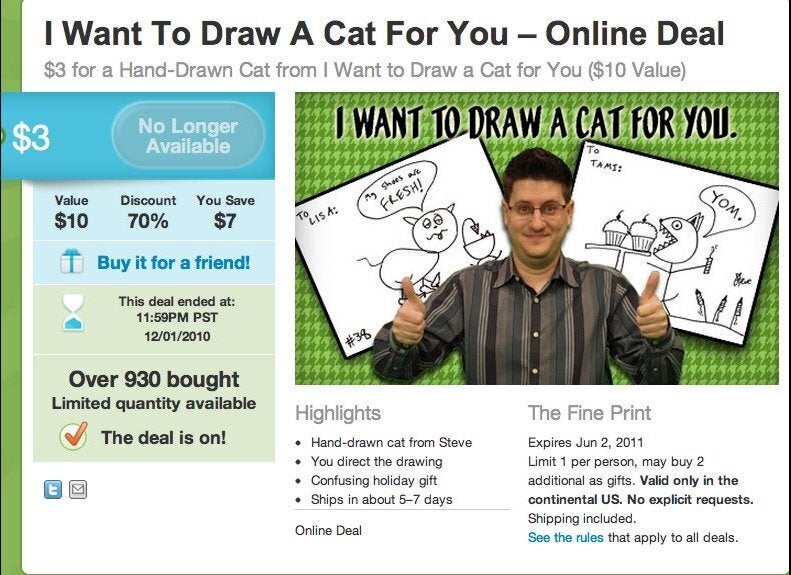 The Weirdest Groupon Deals
Popular in the Community