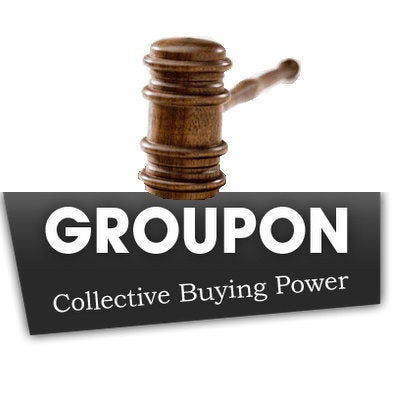 Groupon, the Chicago-based daily-deal giant, is getting sued over a deal gone sour in its home town.
Eli Johnson bought a coupon to Whirlyball, a Chicago sports and entertainment complex, last summer, according to the Chicago Sun-Times. But he didn't get a chance to use the discount before it expired two weeks ago, on February 16.
Rather than just taking it as a loss, Johnson decided to take it to court. In his U.S. District Court filing, Johnson cites both federal and state law that prohibit the sale of coupons that expire inside of five years.
Johnson also vented about the company's overall business model in the document:
13. Defendant Groupon's systematic placement of expiration dates on its gift certificates is deceptive and harmful to consumers. Consumers must act quickly to purchase gift certificates--usually within a 24-hour period.

14. As such, consumers, like Plaintiff, feel pressured and are rushed into buying the gift certificates and unwittingly become subject to the onerous sales conditions imposed by Defendants, including illegal expiration terms that are unconscionably short--often just a few months.

15. Defendant Groupon and its retail partners rely and prey on the fact that consumers will often not manage to redeem gift certificates before the limited expiration period.
The suit also names Whirlyball as a defendant, as well as 100 additional "John Doe" defendants -- presumably, other companies that contracted with Groupon.
It's a class-action complaint, meaning that if it moves forward, anyone in a similar position to Johnson's could join the suit. He is seeking unspecified financial damages, as WBEZ reports.
Related
Popular in the Community