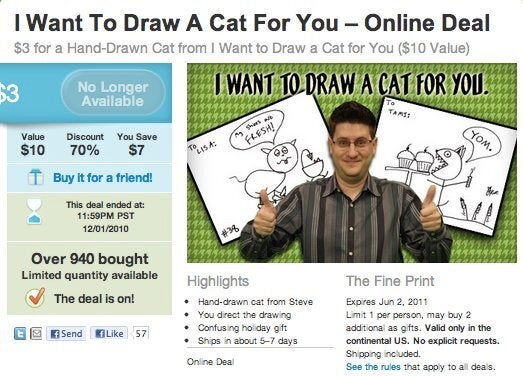 Would you pay $100 for a stranger to come tuck you into bed? Among the slew of daily deals on Groupon, that's not even the weirdest offer available.

HuffPost Small Business dug deep into the underbelly of the world's largest daily deals site to find the most off-putting and off-the-wall offers. We're talking Leonardo DiCaprio look-alikes, porn historians and cat cartoonists.
Perhaps Groupon's deal-screeners are asleep at their desks, or they just relish a good laugh. We're thinking it's probably the latter, given that Andrew Mason, the firm's 29-year old founder and CEO, is known for his office pranks and tongue-in-cheek persona. Much to the chagrin of the company's investors, Mason once released a video of himself dancing to Shania Twain's "That Don't Impress Me Much." He's also offered Groupon users the chance to rent a monkey for $49 per week.
Some strange deals on the site have led critics to question whether bargain-hunting is really appropriate in certain sectors, like college tuition and plastic surgery.
But these are just the start of the strangest things to pop up on Groupon. Behold, the 9 weirdest daily deals ever: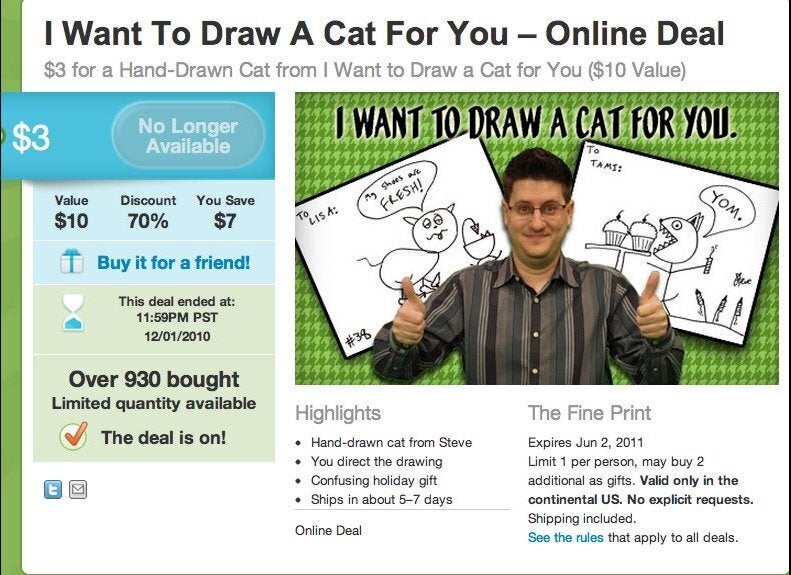 The Weirdest Groupon Deals
Popular in the Community