When kidnapped women are rescued by the Nigerian military from Boko Haram, it is far from the end of their struggles.
A report from UNICEF and International Alert released earlier this month revealed that women who were abducted by Boko Haram are often rejected by their families and communities once they return home.
"Many face marginalization, discrimination and rejection by family and community members due to social and cultural norms related to sexual violence," the report found.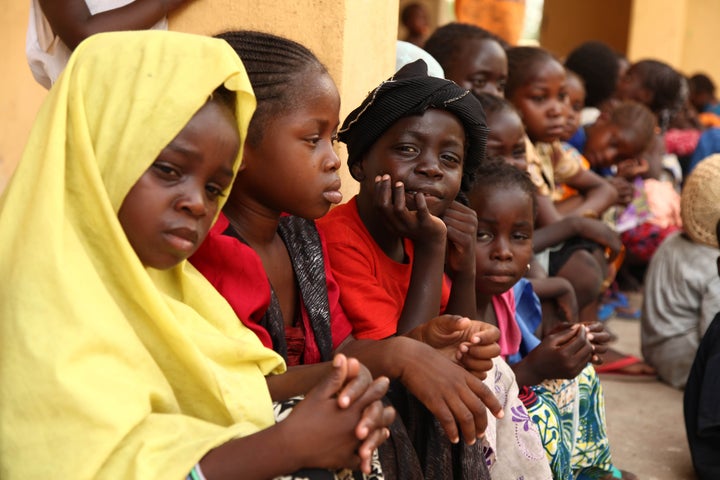 The report focused specifically on communities in the Borno state capital in northeast Nigeria, where around 95 percent of people displaced by Boko Haram violence live.
There are two main reasons families don't welcome returning women with open arms: First, they are viewed with mistrust, as community members suspect they may have been radicalized by the militants. And second, the returning women are ostracized due to the stigma associated with sexual assault in their communities.
"The recent increase in female suicide bombers throughout Nigeria has reinforced the widely held belief that women and girls exposed to [Boko Haram] are contributing to the insecurity in the region," the report says.
Two weeks ago, two female suicide bombers killed more than 60 people in a Nigerian refugee camp for people displaced by the Boko Haram insurgency.
Beyond the fear of extremism, there is a widespread negative perception of women who have been sexually assaulted.
"All women and girls who have experienced sexual violence during the conflict face stigmatization from communities," the report says. "However, the potential rejection has been much more acute for those who have been associated with [Boko Haram] -- as abductees, living in ... strongholds, or 'wives' of ... combatants either by choice or force."
When they return home, the women are effectively made three-time victims: once by Boko Haram's abduction, a second time by the sexual assault and sometimes forced marriage and pregnancy they endure while in captivity and then a third time when they return to their families and are rejected by husbands, friends and community members.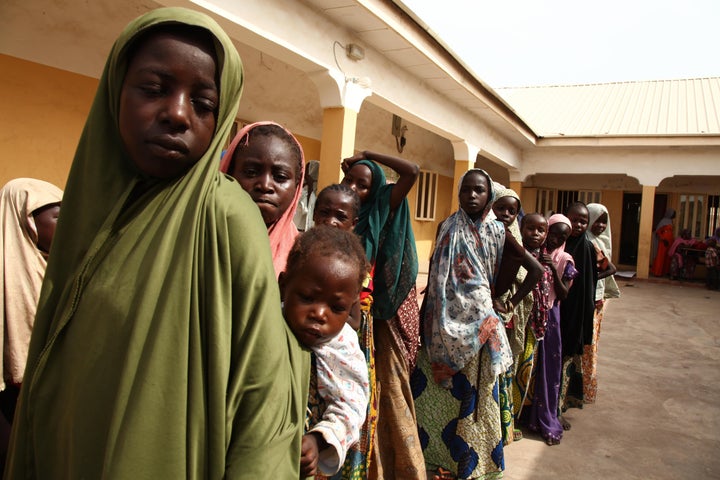 Amid these hardships, there are organizations on the ground working hard to support victims, reduce the stigma around sexual violence and re-integrate abducted women and children into communities.
The Federation of Muslim Women's Associations in Nigeria, facilitates workshops with victims in the Internally Displaced Persons camps, providing a space for them share their stories and connecting them to experts who can provide longer-term services.
"We go into the camp to provide psycho-social support," a FOMWAN staff member told The Huffington Post. "The women are traumatized, but now they feel free to speak to their experiences."
"These are good initiatives, providing a platform for women to express themselves," Albert Yusuf, project manager for International Alert, said. "That having been said, it is grossly inadequate in terms of the scale of what needs to be done."
It is estimated that between 500 and 2,000 women and children have been abducted by Boko Haram since 2012. So far FOMWAN has conducted three workshops, serving about 122 women, according to the staff member. They intend to hold five more sessions.
"The methodology that seems to work is women talking to women," Toogood said. "It allows them to share their stories. Just sit down, have some coffee, talk. It works to break the stigma and allows women to feel empowered."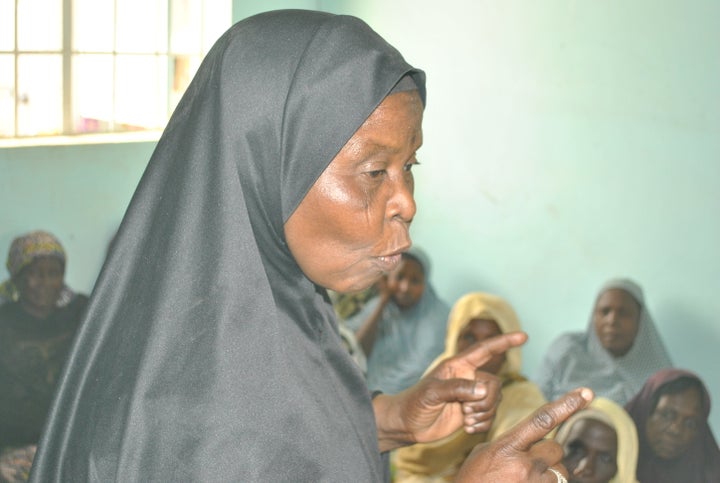 Another group working in the Internally Displaced Persons camps is Herwa Community Initiative. They are working with the victims as well as the larger community to reduce the stigma around sexual assault.
"Women and girls need support," Toogood said. "But there is also a need for the community and men to get support, to remove the stigma."
Herwa facilitates dialogue between survivors of sexual violence from Boko Haram and community members to change perceptions around sexual assault.
The group assembles around 50 people and asks questions to the survivors about their experiences, and explores negative perceptions among community members around sexual violence, particularly when it comes to Boko Haram abductees.
During the sessions, staff members typically ask participants if they'd be willing to accept women or girls who were abducted once they get back to the community.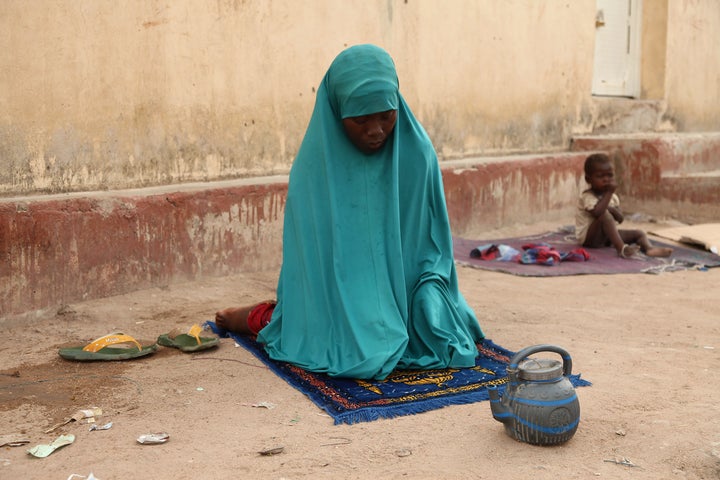 The answers vary widely from community to community:
"Some say they would accept, some would not. But through dialogue, people can express their views freely, and we don't move on until the question is resolved," a Herwa staff member told HuffPost. "Most of the people at the start -- including survivors -- say they would not accept a lady who has been abducted. But by the end, some are willing to change their opinion."
However, when it comes to children born from sexual violence, the results are not as encouraging.
The babies and toddlers of mothers who were abducted are being rejected, abandoned or abused at even higher rates than their mothers, according to the report. They are perceived as carrying "bad blood."
"There are some camps where everyone is adamant that they would not accept the children," the Herwa staff member said. "The memory is still very fresh."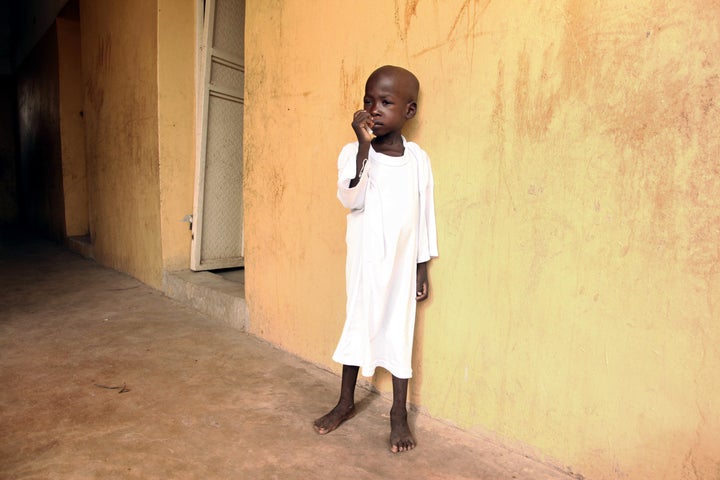 While the rejection of children may seem hard to understand, it is born from tough realities. When Boko Haram recruits young members, they give them assignments to prove their loyalty, the Herwa staff member explained. These assignments can involve killing someone close to them.
The report mentions accounts of women and girls returning from captivity and murdering their parents.
"We have heard of an insurgent who was being tested by the Boko Haram hierarchy," the staff member elaborated. "They asked him to bring his mother to them. The community leader said to the mother that she shouldn't go, but she went. The boy was asked to shoot her, and he did."
While communities showed faith that relationships with the women and girls abducted could be rebuilt, the report says it is unlikely that the fear and suspicion of children will decrease.
The report outlined steps for NGOs and the government to take to ensure communities re-integrate women and children more successfully, including providing health services and emergency contraception for women; making employment opportunities available for women to support themselves and their families; and developing programs to support the children who have been rejected or abandoned.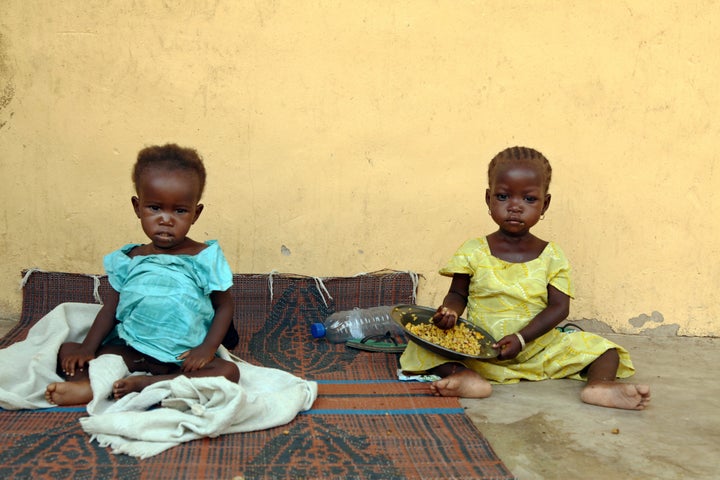 Before You Go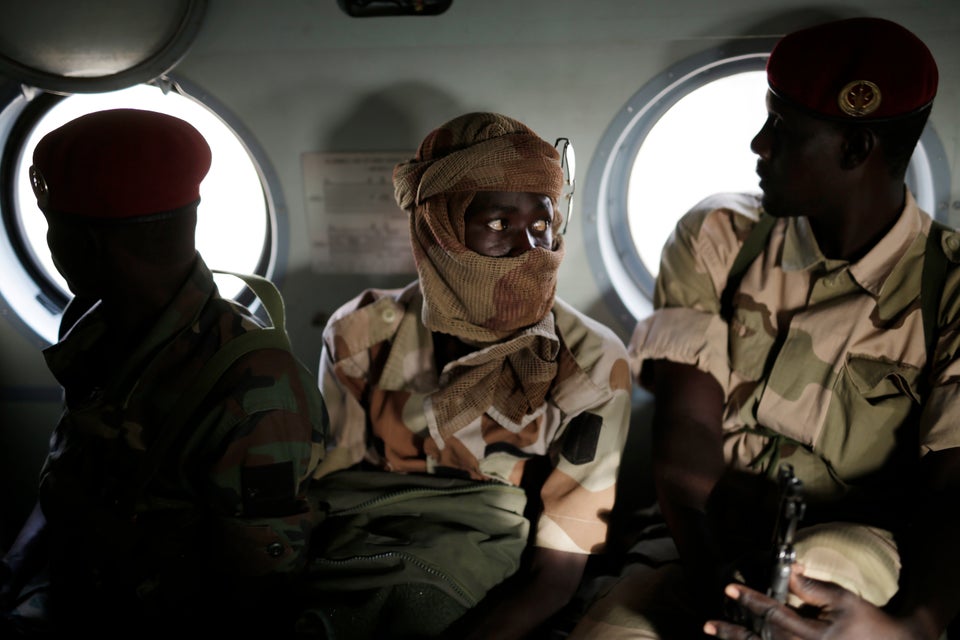 Troops Take Nigerian Town From Boko Haram
Popular in the Community