Previously, I've mentioned my annoyance with curators who force their issues on the art -- instead of going with what's there. There was plenty of opportunity in three group shows I saw for curators to get heavy-handed. And they didn't. Instead, they allowed the art and artists' voices to come through. As a result, I came away with greater insight and pleasantly didn't feel browbeaten by three group shows at two Chicago museums, that have already opened.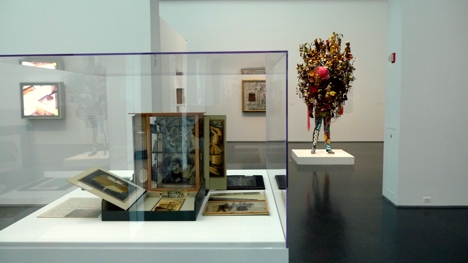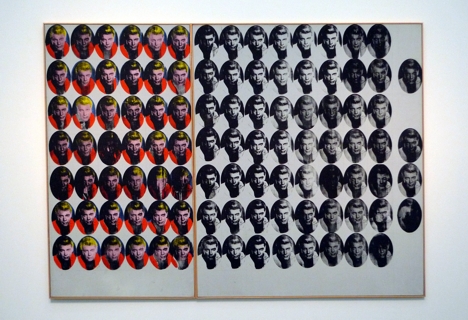 The show is almost evidence of a game. Think of the themes we all associated with Cornell. Intermittent objects in rows and columns? Okay, let's look in the MCA collection and find a Warhol and Gursky. Birds and feathers? Sure. What else? How about voyeurism? Okay. Collage? Yup.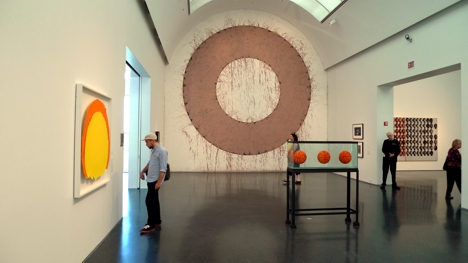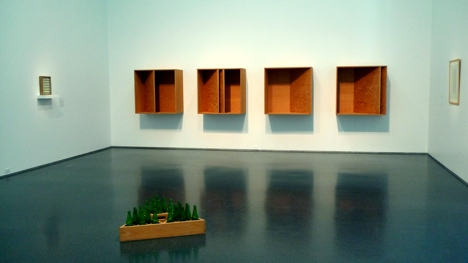 This is a delightful summer show; accessible, fun, just provocative enough, informative and playful. In the week or so its been open I've been twice. There's an endless array of discussions going on between the works of art on view. New relationships appear. It isn't to say that all the artists in the show were influenced by Cornell, but that their work resonates. And that it does -- to an extent that my appreciation of Cornell was elevated -- he's more contemporary than I realized. Any my appreciation of others in the show did also, because I was obligated to consider their effort in a new light.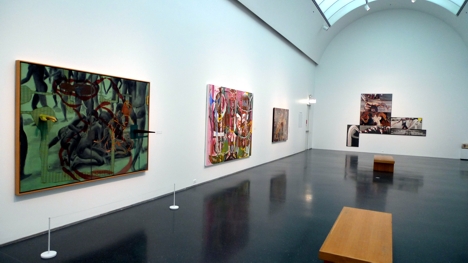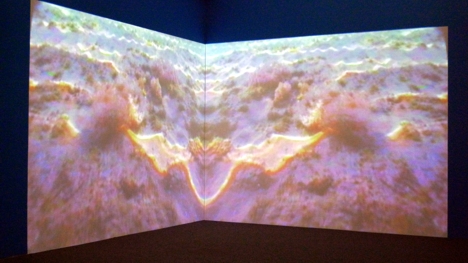 Also at the MCA, which is already using its space better, is a shown called Motor Cocktail, which presents motorized or non-static art. This is a show of work that is history for some and a fond memory for others. And seeing it in a contemporary environment augments the meaning and establishes new relationships. A nice, small, tasty exhibit.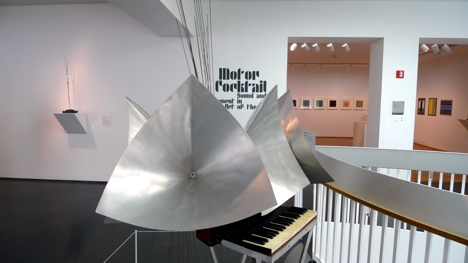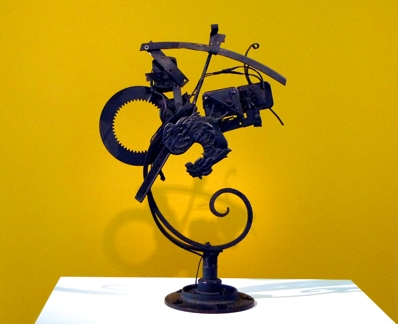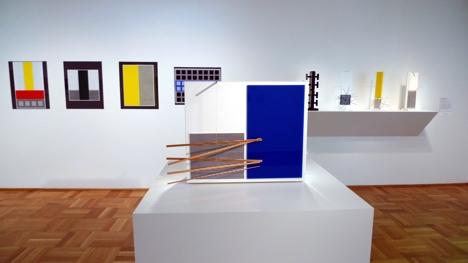 At the University of Chicago's Smart Museum is hot little show called Go Figure, which augments work from the museum's collection. Beyond the quality of the art are a superb array of video discussions with the artists -- also available online. (Don't miss the awesome Claire Zeisler on view after exiting the Go Figure show!)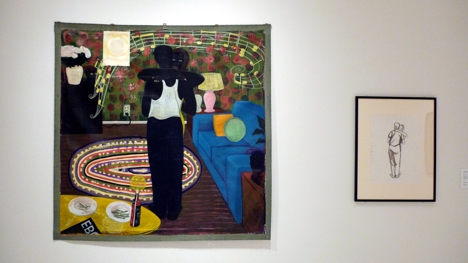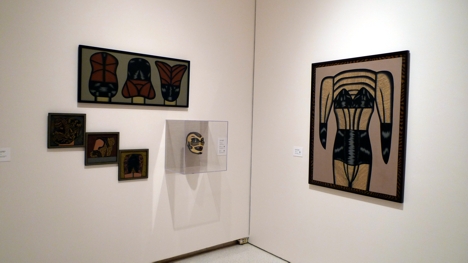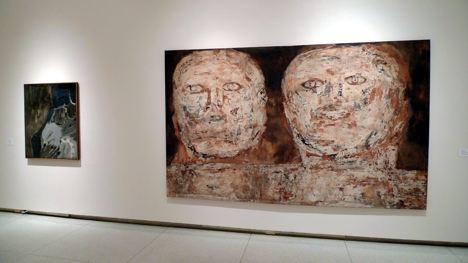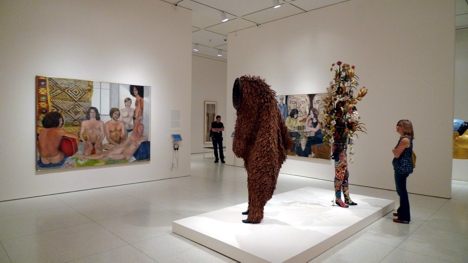 Also already opened is Mush Room, a new effort by the Collaboracton theater company that asked Wesley Kimler and me to select work for them on an ongoing basis. We see the effort as an extension of our discussions about art; loose and not particularly linear. We'll select art we like or artists we respect or just work we find interesting that might have a relationship with other art in the show. This exhibit is about women, by women and includes Virginia Broersma, Jennifer Lambert, Mary Lou Novak, René Romero Schuler and Victoria Szilagyi.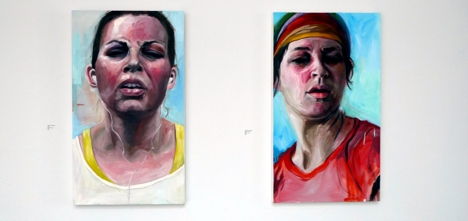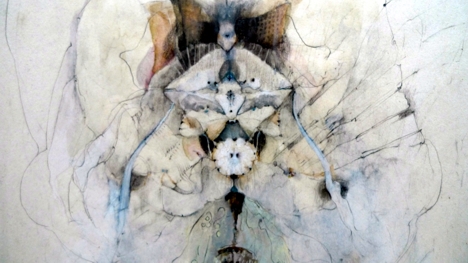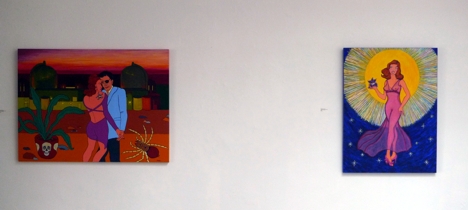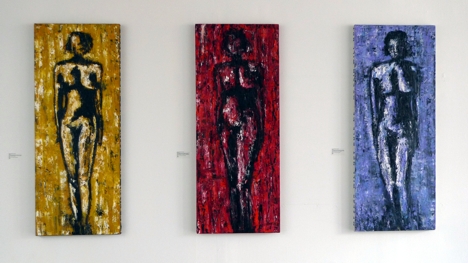 Finally, an opening. Tonight at Linda Warren, Conrad Freiburg and Jason Peot have shows opening. Freiburg is a thinker who's good with his hands. If it weren't for the wood in his art that keeps him anchored, Freiburg would be in the ether floating with Pascal and Hawking, pondering celestial theories and looking for quirks in the quarks. But instead he makes mindful and soulful art that applies human concepts to inter-spatial relationships -- a physical poetry that considers math and stars in the same breath. His isn't easy work, but it is special.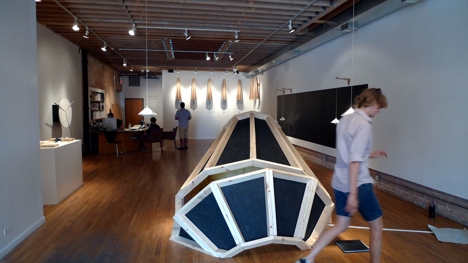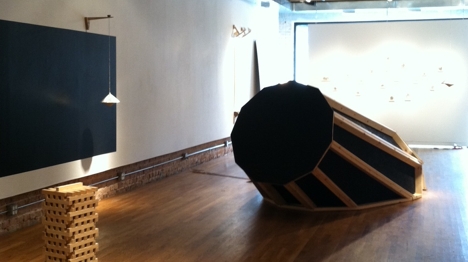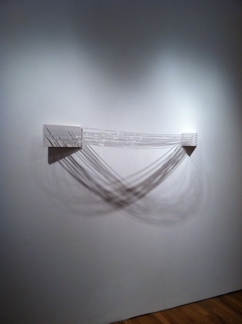 REAL LIFE. REAL NEWS. REAL VOICES.
Help us tell more of the stories that matter from voices that too often remain unheard.