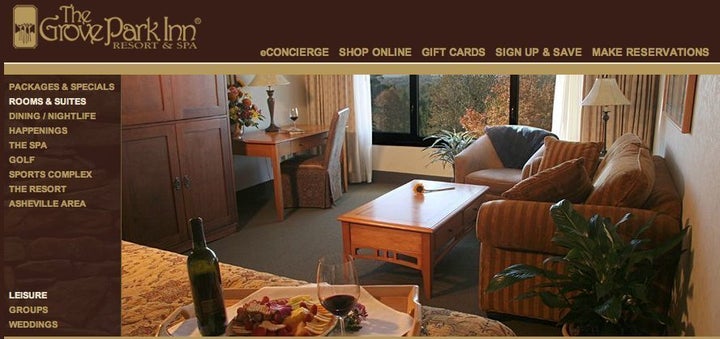 Grove Park Inn, an historical hotel in Asheville, N.C. has trumpeted some special guests in the past, and there's no secret that it will be hosting special guests this weekend.
The Obamas are expected to stay at the Grove Park Inn as they vacation in Asheville, North Carolina, this weekend.
Local news outlets, including WNCT, have reported that the Obamas will stay at the Grove Park Inn, and while the White House has been quiet on where they're spending their evenings, the Grove Park Inn itself offers another big clue.
This weekend, April 23, 24 and 25, The Grove Park Inn Resort & Spa will be operating at a heightened state of security. All persons and vehicles entering/re-entering Grove Park Inn grounds will be subject to search. We apologize in advance for any delay this will cause your arrival.
William Howard Taft
Woodrow Wilson
Calvin Coolidge
Herbert Hoover
Franklin D. Roosevelt
Dwight D. Eisenhower
Richard M. Nixon
George H. W. Bush
Bill Clinton
The News Observer notes that the Obamas arrived in Asheville today at approximately 1 p.m. to begin their vacation.
Popular in the Community