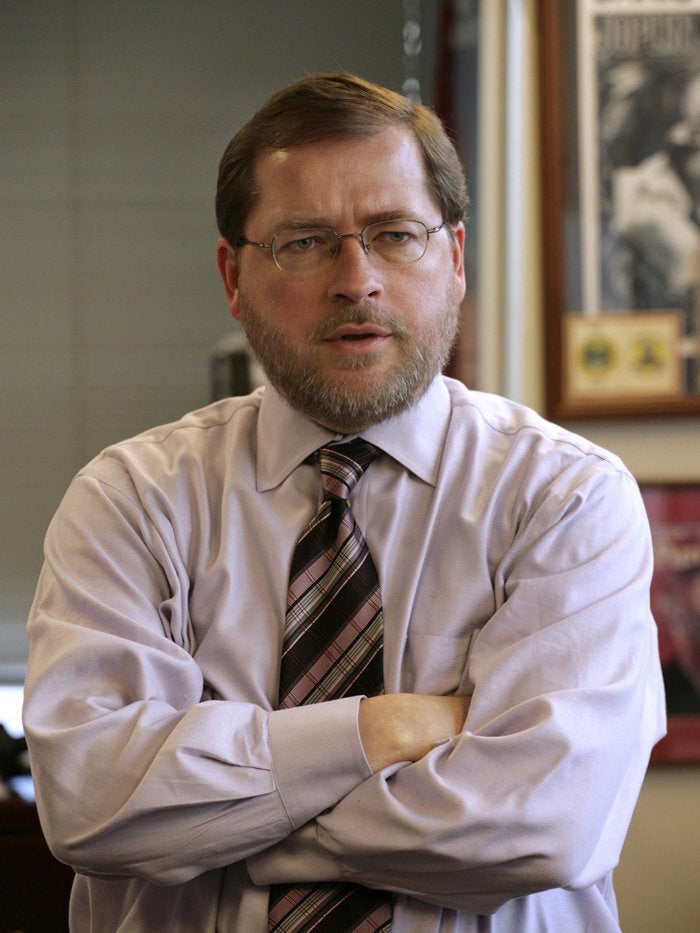 John McCain has been trying hard of late to link Barack Obama with Jimmy Carter in the public consciousness, hoping that the "ineffectual" label that many voters affix to the former president will prove transferable.
Anti-tax activist Grover Norquist touts Gov. Bobby Jindal of Louisiana and Gov. Tim Pawlenty of Minnesota as prime vice presidential prospects for presumptive Republican presdiential nominee John McCainBut Grover Norquist -- the conservative activist who specializes in promoting an anti-tax agenda and, more generally, revels in the role of agent provocateur -- is offering a different comparison.
Norquist dropped by The Times' Washington bureau today and, as part of his negative critique of Obama's liberal stances on economic issues and other matters, he termed the presumptive Democratic presidential nominee "John Kerry with a tan."
Calling all HuffPost superfans!
Sign up for membership to become a founding member and help shape HuffPost's next chapter