How do you grow a 2,000-pound pumpkin?
According to record-breaking gourd grower Ron Wallace, it's a mammoth feat.
You have to start with a good seed, he told the news outlet, and then spend hours upon hours toiling over it as it grows.
"For growers who are competitive, it's year-round [work]," he said. "They're studying, they're researching, they're building greenhouses, they're looking at genetics. Most competitive giant pumpkin growers aren't taking summer vacations."
Wallace told the AP he spends between 20 and 40 hours a week on his hobby.
He's reportedly been honing his skills as a grower for almost three decades.
Two years later, a grower in Switzerland named Beni Meier set the current world record for the heaviest pumpkin. Meier's colossal gourd weighed 2,323 pounds.
According to BigPumpkins.com, a site dedicated to super-sized pumpkin growing, there are three basic things you need to start cultivating your own enormous fruit: "Good seeds, good soil and good luck."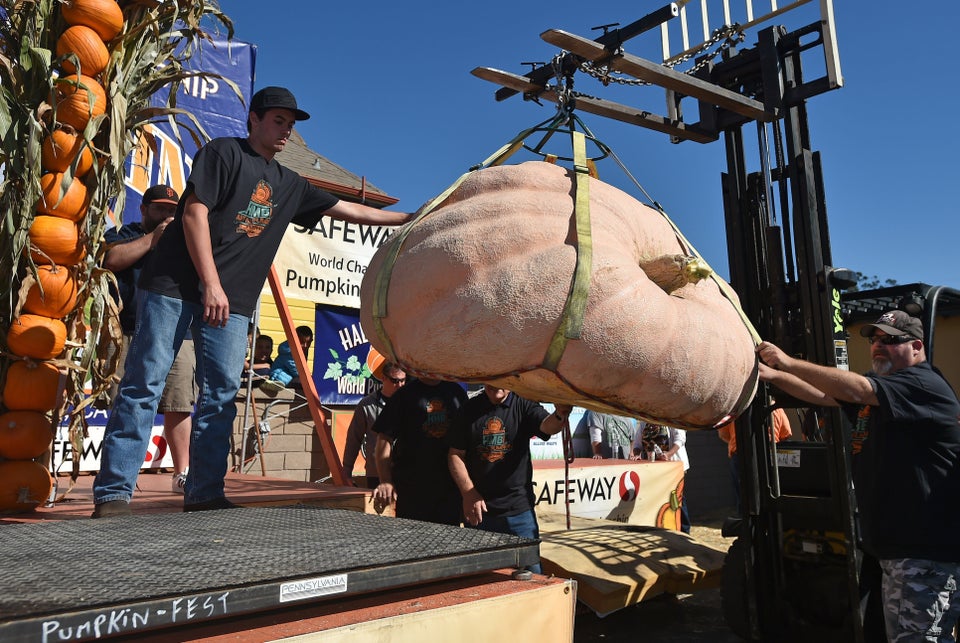 Enormous Pumpkins
Related
Popular in the Community