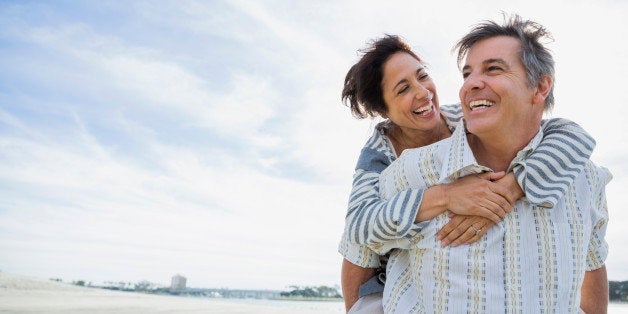 Here are some ways you can make yourself even happier as you age.
1. Don't wait until the eleventh hour to save for retirement.
The spend now, save later thing might have been OK when you were in your 20s. But it's not something you can sustain without destroying your financial health. It might be fun to throw caution to the wind and live like a king now, but you don't want sheer panic to set in when you no longer have a steady stream of paychecks coming into your bank account. Pay off your debts, put a little away for a rainy day and make sure to have a retirement plan. You'll thank your younger self, one day. Promise.
Staying fit doesn't mean you have to bench press your own body weight or live at the gym. Even taking walks or doing balancing exercises can help. A Harvard study of over 1,600 older men and women found that adding light exercises to your routine, even if you didn't work out before, can make you over 25 percent less likely to become disabled.
5. Embrace age.
No matter how much you loathe aging or wish you could go back in time to when you were younger, know that aging is a fact of life. Us common-folk are not the only victims. Even Hollywood stars have to accept the affects of time. Actress Goldie Hawn says aging is "all about how you make it." "It's all in your mind." Even George Clooney has said though there's "nothing fun about aging," you just have to make the best of what you've got. "You have to come to terms with getting older and not trying to fight it. I'm a big believer in the idea that you can't try to look younger." Well, if George says so...
Calling all HuffPost superfans!
Sign up for membership to become a founding member and help shape HuffPost's next chapter
BEFORE YOU GO
PHOTO GALLERY
"Master Class" Activities For A Successful Retirement