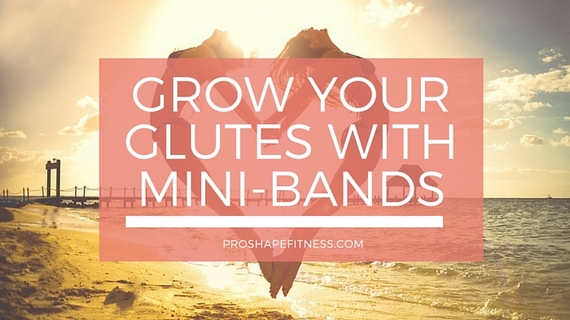 Who wants bigger glutes? I know I sure do. I don't think I'll ever stop trying to get them suckers larger.
In my day, I've tried almost every glute exercise, movement, variation, etc. that's out there. I don't discriminate.
Most recently I've fallen in love with mini-bands. I use them in almost every workout, whether it's a quick glute finisher at the end of my training session or as a stand-alone circuit.
If you want to feel dem buns working (and growing), try incorporating some band work into your programming.
So, let's get to it. Here are a handful of my favorite moves:
5. Band frog pumps (many thanks to Bret Contreras for coming up with these)
So now it's time for you to give these exercises a try! I've put together a handy printable circuit for you with all the exercises mentioned above. You can download your free printable workout and get a list of my recommended bands at the bottom of this page.
If you found this article informative and would love to hear more fitness tips, I invite you to check out my bio and download a free copy of my complete fitness tracker here.