You have a podcast, you sound great, you're published on iTunes and are being heard all around the world, but you want to grow. Now what? Ever consider a phone number for your podcast?
As you can see on my website, I have a dedicated phone number specifically for my podcast. I invite listeners to call me at will, give feedback, and ask questions.
How much does it cost? Do you need to buy an extra phone line? Short answer - my method is free, and there is no need to purchase an additional line.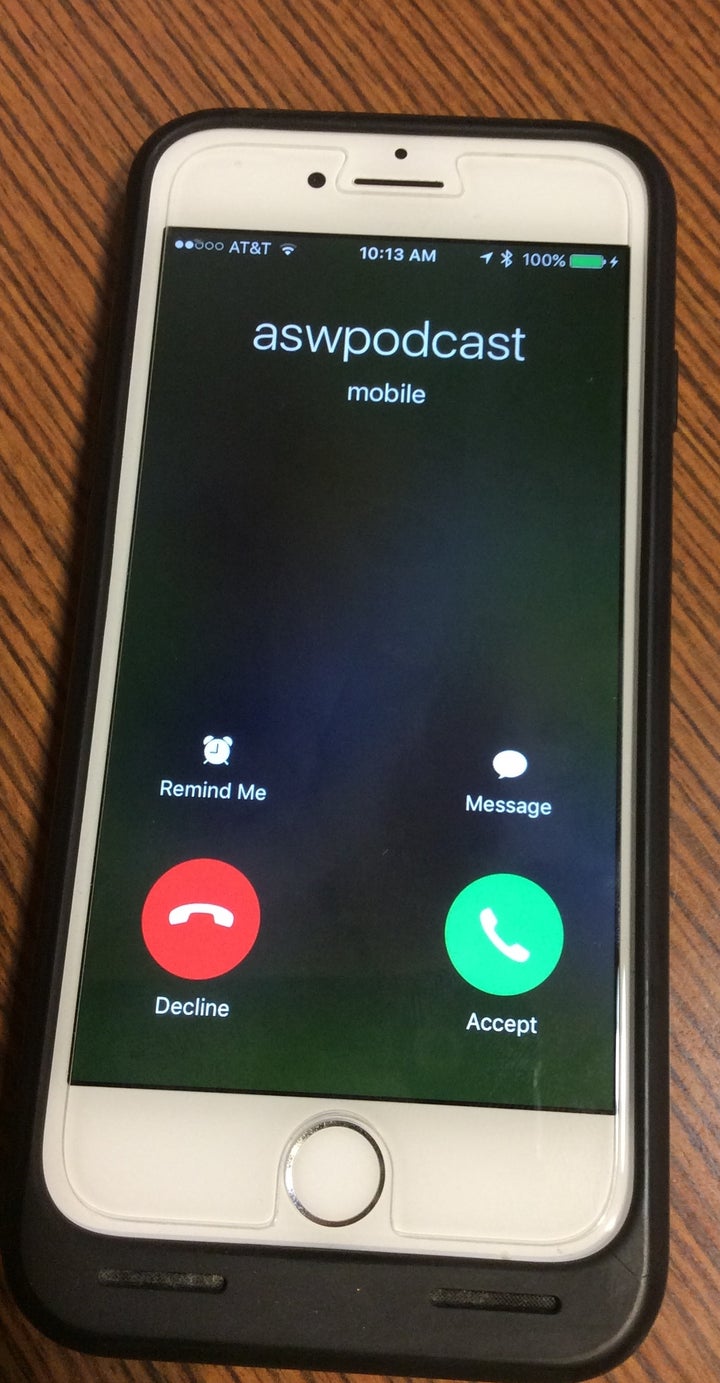 But why the extra phone line, why not use your own? I use an additional phone line for three reasons.
A way to grow the podcast by offering another direct avenue for contact. Since creating a podcast specific phone number, I have had many people call to inquire about being a guest on the podcast. I have also been presented potential business and podcast networking opportunities. Another fun option is to play voicemails on air.
Fearing it will cut into my time with my family or interrupt work, I just do not want to give out my personal phone number. When someone is calling my podcast phone number, it shows up on my phone as a call from my podcast number. I can choose to answer, or let them leave a message. I have the capability to receive text messages from that number as well.
Recording a call on the go. When I am in my home studio, I record phone interviews through my mixer using the Podcast Hotline Kit. That is the perfect solution for when I am in studio. However, not all my guests are on the same schedule as I am, so I have to take interviews when I can get them, which means sometimes I am on the road somewhere and have to record a call in a remote location. I do not like carrying a bunch of podcasting equipment when I travel. Although recording a call on the road is an option, I don't generally like the sound quality compared to recording at home, but sometimes there is no choice if you don't want a good interview to get away. **Since publishing this article it has been pointed out to me there are 3rd party methods such as RINGR or Zencastr that are used for high quality phone recording, but these services are not free**
So then how am I using another phone number without an additional phone? I use Google Voice/ Hangouts. All you need to to start the process is a Google account. Basically Google Voice/ Hangouts is a free calling service over wi-fi. There is also a do not disturb option available if you are not in a position to take calls. Click here for step-by-step instructions to set it all up.
With Google Voice/ Hangouts you can make calls from both your computer, and an app from your phone (available on both android and Apple's IOS). As long as there is a wi-fi connection, you can make calls in the United States and several other countries for free, which comes in handy if you are traveling abroad. A complete list of the countries that Google Voice/ Hangouts calling is not available can be found here.
There is also video chat functionality, which I have used to stream live podcasts on YouTube, but that's a whole other tutorial I haven't quite perfected yet.
Got Podcasting questions? I got answers.
Related
Popular in the Community