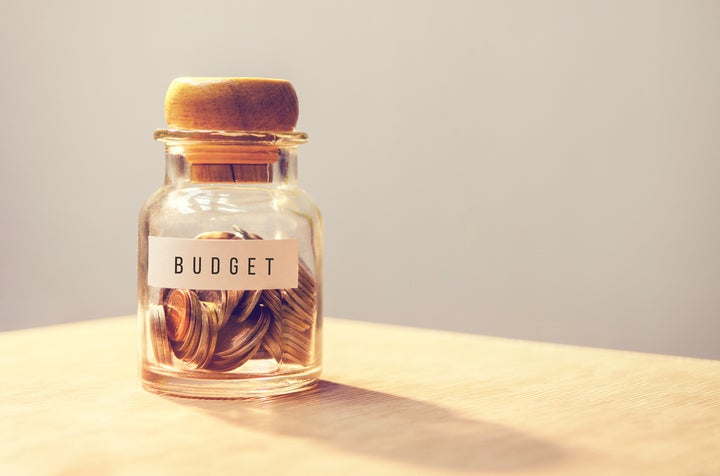 Ask any entrepreneur and they'll tell you, one of the biggest obstacles in growing a small business is cash flow.
Lara Hodgson learned firsthand how much capital it takes to grow a business while bootstrapping her manufacturing company 10 years ago. She and her business partner were selling patented bottled water for children to small retailers and using the proceeds to fund the next order. Cash flow worked well while the company was growing slowly, but when they received their first big order from a national retailer, everything changed.
Instead of cases of product, now they were selling pallets – and their customer wanted Net-30 terms. So, they negotiated 60-day terms with their suppliers to help with cash flow. But on the 30th day after shipping their first truckload, Hodgson looked for a check from the customer. It didn't come, and weeks later, still no check. Instead, they received another order. They needed capital.
Small businesses that sell to other businesses (B2B) or to government agencies (B2G) often see revenue tied up for weeks or months in accounts receivable (A/R), making it difficult to fund the next sale. Delays in payment also make it difficult to maintain ongoing operations, such as payroll.
"More companies grow out of business than go out of business," said Hodgson, who, at the time, was advised to take out a bank loan. As a new mother, Hodgson was not eager to put up her home as collateral. She also knew she'd soon need more money to purchase additional equipment.
"Debt capital, such as bank loans and lines of credit, work well when you're investing in your business – making strategic purchases for equipment, inventory, or real estate," said Hodgson. But she realized that borrowing money to then lend to her customers in the form of an invoice – a free loan – was not an effective way to manage cash flow. "The problem is the more you grow, the more capital you need," she explained. "So, if you're using debt to fund growth, you've got to keep taking out more loans or growing your line to fund new sales."
Securing a bank loan can be difficult and time-consuming, especially for new businesses without years of financial documentation, or for service businesses whose assets cannot be used as collateral because they walk out the door every night. According to Biz2Credit Small Business Lending Index, small banks approve fewer than half of loan applications, and less than a quarter of small business loans are approved at the big banks.
To address the B2B challenge of managing trade credit, or accounts receivable, Hodgson teamed up with fellow engineer and entrepreneur John Hayes. Together, they observed that while small businesses in the U.S. that sell to other businesses or government customers hold more than $1.2 trillion of A/R at any given time. However, businesses selling to consumers have no A/R. The reason is because retailers no longer hold consumer credit on their books by offering "house accounts". Instead they have outsourced that credit to financial institutions by accepting credit cards for payment.
For example, when you buy shoes, you typically pay with a credit card at the time of purchase. The shoe store gets paid immediately by the card issuer, for a 2%-4% service fee, while you get 20 or so days of float before your credit card bill is due. But in B2B and B2G sales, buyers ask for an invoice because there is no fee or penalty if they pay late. It's free credit, and the bigger the customer, the more leverage they have.
So Hodgson and Hayes designed a new payment system that works like and costs the same or less than accepting a credit card for the supplier, but continues to provide their customer with the free and flexible trade credit they require from an invoice. The result is NOWaccount®.
But unlike with a credit card, NOWaccount allows the supplier to choose to get paid immediately, rather than hoping their customer will offer a card instead of requesting an invoice. For their customer, nothing changes. They continue to make the payment out to the supplier, but it's remitted to a lockbox or electronically deposited into an account which NOWaccount controls, because the supplier has already been paid. There are no late fees or penalties if payment is not received on or before the invoice due date.
Peter Thomas, president of National Custom Inc., a nationally licensed general contractor, uses his NOWaccount with some of the company's larger corporate customers that have demanding pay schedules. Now when they invoice customers, they get paid within days, and because it's not a loan, there is no liability. National Custom simply receives its revenue and offloads the risk of payment as if they had accepted a credit card, and for the same or less than the cost of taking a card.
"NOW has helped us on the front end of our receivables," said Thomas, adding that he also has referred NOWaccount to several of his key subcontractors and suppliers. "That helps me with my accounts payable. As I've structured some early opportunities on both sides, very quickly my cash flow situation is noticeably improved."
LogoSurfing, a distributor of promotional items and apparel, signed up for a NOWaccount three years ago, and within 18 months increased its ability to fund new customers tenfold. But improved cash flow is not the only benefit, according to LogoSurfing CEO Matthew Watins. "Our D&B score is through the roof," he said, explaining that that helps him secure more credit and better payment terms with his suppliers..
Over the last four years, NOWaccount has helped hundreds of small businesses reduce A/R, doubling or tripling revenue within the first 12 months - enabling them to access their revenue quickly, which makes all the difference in growing a business.
Related
Popular in the Community