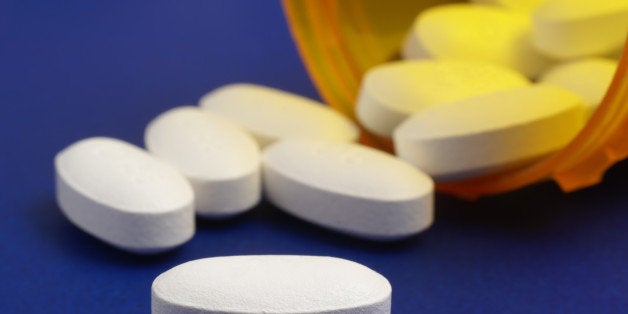 Among health care consumers throughout the United States, there is growing concern about the high and increasing costs of prescription medicines. Those concerns manifest themselves in myriad ways, and relief from these costs has become a top priority for health care consumers. Here are some of the indicators.
In May of this year, Families USA released a survey report showing that more than 1 out of 4 people - with full-year coverage and who had non-group health insurance at the time of the survey - went without needed health care because they could not afford the cost. Among those going without needed care, more than half found that the prescription medicines they needed were unaffordable, and they were unable to fill their prescriptions.
In a Kaiser Family Foundation poll this April, "making sure that high-cost drugs for chronic conditions are affordable for those who need them" ranked as the public's top health care priority among various issues raised in the survey. Seventy-five (75) percent said it should be a top priority for action by national policymakers.
Numerous consumer and research organizations have criticized drug-maker Gilead, the manufacturer of Sovaldi (designed to cure Hepatitis C), for its astronomical price of that drug. Gilead charged $1,000 per pill for a total regimen costing $84,000. As criticism mounted and competitive drugs came to market, the price was ultimately cut almost in half. But many new specialty drugs now in the pipeline are likely to exceed Sovaldi's original price tag.
Turing Pharmaceuticals, manufacturer of Daraprim (which treats severe infections afflicting HIV and cancer patients), recently increased that drug's price from $13.50 to $750 per pill. Due to public outrage over this increase, the company has indicated it will reduce the price but still has yet to indicate what the final price will be. There simply is no rationale for this price increase, but it is symptomatic that the sky is the limit in drug profiteering.
Pharmaceutical costs are expected to increase faster than other components of health care spending in the coming years. Those costs will not only have an adverse impact on future insurance premiums, but they are already hitting consumers in the pocketbook. As health care deductibles and co-payments continue to grow, the price rises in prescription drugs have an immediate impact on what consumers need to spend to stay healthy - and, for too many, this makes their medicines unaffordable.
Many consumers are angry, and have good reason to be upset, that the exact same drugs, often manufactured by U.S. companies, are considerably more expensive in our country than they are in other nations. Some, with varying success, therefore sought, and still want, to re-import drugs from other countries, such as Canada.
Perhaps most significantly from an economic standpoint, the profit margins of the drug industry are significantly higher than the profit margins in other parts of the health industry - such as insurance companies and America's hospitals. The average rate of profits for drug companies has been in the middle to high teens for numerous years, while insurers' and hospitals' rates of returns are usually in the lower single digits.
There are many lessons we can learn from other countries that have succeeded in keeping drug prices low. And there are a variety of public proposals receiving increasing attention that no doubt will be, and deserve to be, on the national agenda.
A number of states have stepped in and enacted plans to limit the amount that individuals are required to pay out of pocket for their prescription medicines. This protection for consumers, which is especially important for people with chronic health conditions, should be augmented by other proposals that have a more direct impact on the pharmaceutical industry's pricing practices.
Today, Medicare is prohibited from negotiating prices directly with drug companies, and the industry vigorously opposes lifting this prohibition. Instead, its powerful association (the Pharmaceutical Research and Manufacturers Association, PhRMA) argues that prices should be determined by the competitive marketplace. However, at the same time, many of PhRMA's member companies inappropriately prevent generic competitors from entering the marketplace through legally suspect payoffs to generic companies to delay entry into the market and through bogus attempts to extend expiring patents.
Thus, public bargaining or regulation of prices is often absent, as is meaningful marketplace competition.
PhRMA would have the public believe that this absence of price restraints makes sense because its companies are continuing to undertake research and development on new medical breakthroughs. Unfortunately, expenditures for marketing and advertising far exceed spending on research and development among most of PhRMA's members.
It is time for policymakers to provide leadership on this growing concern about drug prices. Given the public's interest in this, the imperative for effective action will soon make needed policy changes inevitable.
Ron Pollack is the founding executive director of Families USA, the national organization for health care consumers.
Calling all HuffPost superfans!
Sign up for membership to become a founding member and help shape HuffPost's next chapter