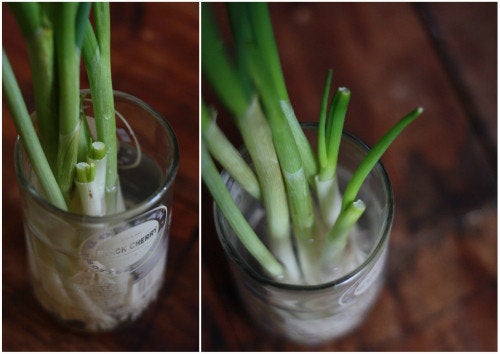 As far as produce goes, green onions aren't that expensive. Buying a bunch of them isn't going to break the bank. But if you could save that dollar or two, wouldn't you want to? Well, it turns out you can. You can enjoy the bounty of four, five or even six bunches of green onions when you buy just one (that's a 6- to 12- dollar saving).
And the best part is, it's amazingly easy to do -- you'll be asking yourself why it took you so long to give it a try.
-Use your green onion as you normally would, but reserve the roots and keep at least one to two inches of the white bulb intact.
-Place the rooted bulbs in a glass with water by a window.
-In just a couple of days, the green stalks will start growing back.
-In about a week, you'll be able to use them again. Et voila, free green onions are yours.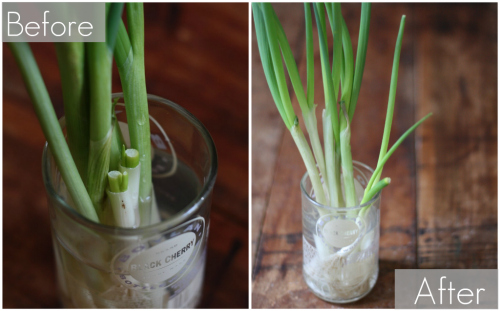 Just be sure to change the water ever couple of days and rinse the bulbs. And it doesn't stop with green onions, blogger 17 Apart shows us that you can try this with celery too.
Craving onions? Check out these recipes.