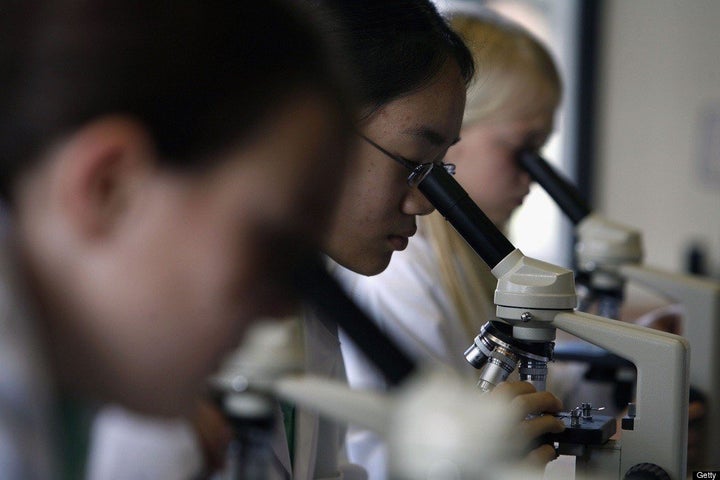 America's oldest foundation devoted wholly to science -- Research Corporation for Science Advancement -- celebrates its 100th anniversary this year and, in that context, announced last week the 10 liberal arts colleges in the United States that have received the most research grants from the foundation in its history. It's an important list, because the foundation is a major funder of undergraduate research, and the colleges on the list have, therefore, demonstrated ongoing leadership in creating environments in which science education and access to undergraduate research opportunities are closely intertwined.
The 10 colleges (and the number of research grants awarded by the foundation) are:
• Hope College -- Holland, MI (64 research grants)
• Williams College -- Williamstown, MA (64)
• Amherst College -- Amherst, MA (63)
• Carleton College -- Northfield, MN (63)
• Reed College -- Portland, OR (59)
• Occidental College -- Los Angeles, CA (57)
• Wellesley College -- Wellesley, MA (50)
• Pomona College -- Claremont, CA (50)
• Swarthmore College -- Swarthmore, PA (49)
• Franklin and Marshall College -- Lancaster, PA (47).
As president of Research Corporation for Science Advancement and a former science dean and professor at a liberal arts college, I know well what access to research opportunities means to both faculty and students at liberal arts colleges. Hands-on research opportunities for undergraduates combined with personalized attention from inventive professors is one of the reasons that liberal arts colleges have long played a disproportionately large role in the education of our nation's future scientists.
The value of that research is not just intuitive. And it goes well beyond the fact that undergraduate laboratory work encourages graduate work.
In his book Science in Solution: the Impact of Undergraduate Research on Student Learning, David Lopatto, professor of psychology and Samuel R. and Marie-Louise Rosenthal Professor of Natural Sciences and Mathematics at Grinnell College, examines the effectiveness of engaging undergraduate students at colleges and universities in working with faculty members on cutting-edge research, a role traditionally reserved for graduate and postdoctoral students.

With funding from the National Science Foundation and the Howard Hughes Medical Institute, he surveyed more than 10,000 students at more than 150 U.S. colleges and universities over several years. He found that undergraduate research has multiple benefits to the student -- both personal and professional. It enhances self-confidence, independence, readiness for the next level of challenge and ability to tolerate obstacles. It also teaches what it's like to be a scientist and what life as a scientist would be like, while providing experience that will advance career opportunities and specific skills such as critical-thinking, communications and making presentations.
Undergraduate research is beneficial to faculty, because they gain fresh perspectives and field questions from students that can be productively challenging. The research can also provide a bridge between the two poles of publication and teaching. When working with undergraduates on research, there's no boundary between teaching and scientific exploration.
In an increasingly competitive global economy, growing scientists at home should be an especially high priority for our nation, whose economic leadership depends on scientific and technological innovation. Creating increased opportunities for undergraduates to conduct research should be a top priority as well.
These 10 liberal arts colleges are leaders in creating environments for enticing science education. They are pointing the way for our nation to become even more competitive as a scientific and technological innovator in the 21st century.
James M. Gentile is president and CEO of Research Corporation for Science Advancement (www.rescorp.org), which celebrates its Centennial -- 100 years of science advancement -- this year.
REAL LIFE. REAL NEWS. REAL VOICES.
Help us tell more of the stories that matter from voices that too often remain unheard.