From thinking about law, to studying physical therapy, to becoming a hairdresser: Angela Kalinowski is proof that no career path is clear cut.
Armed with a cosmetology degree, she got a five-year start in hairdressing at Asha Salon in Chicago before moving to Los Angeles, where her career took off thanks to successful stints at Warren Tricomi and Kim Vo Salon Montage Beverly Hills.
With a growing clientele, Angela couldn't pass on the opportunity of opening her first salon, especially after an insider's tip landed her a space in the Sofitel Beverly Hills. Hard work, research, and a successful business pitch paid off when she declared herself the owner of Le Salon at Sofitel in January 2015.

What kind of kid were you growing up?
As a child I was very athletic, artistic, and a high-honor roll student. I also played many musical instruments. I was very much a tomboy and not into fashion or makeup growing up.Growing up, I had my main group of friends, who I am still in touch with, but I also made many friends with people from all walks of life.
As a child I wanted to be a lawyer. In high school I was very much into sports and then wanted to be a physical therapist. I initially went to UIC for physical therapy and that is where I changed my career direction completely.
Who are the major influences in your life?
Seeing my parents strong work ethic. Watching them build their lives in America. They where immigrants from Poland.

Tell me about Le Salon and why you started your own business.
I wanted to work in an environment that was more private and relaxed, yet trendy and high end, while being approachable. I did not find a space like that in LA, so I thought: why not open my own?
I wanted Le Salon Beverly Hills to be a high-end destination for all your hair and makeup needs. All of our stylists are fashion forward, professional, and provide the highest quality of service.
The ambiance is a fusion of modern meets French vintage. We have a patio to give the salon that bistro feel, with lounge -- think "hôtel costes" -- background music.
What were the most challenging aspects of going into business?
I would say to make sure all of the legal documents where filled out and filed. I felt like a new one was popping up every week.
The first hairstylist to inspire me and help me believe in myself was Andres Malvarez from Asha Salon in Chicago. After moving to Los Angeles I am blessed to have a wonderful network of friends that inspired me to make a business out of my talent, and so this dream of mine was born.
What qualities do you most admire in people?
A smile, honesty, loyalty, hard working.
What skill do you wish you possessed?
I wish I had better insights into how to develop all of the amazing things I envision. I guess I want to be a great innovator.
What has been your greatest work achievement?
Opening Le Salon, and being the hairstylist to a few of my favorite musicians.
How do you find balance in your life?
I schedule in a day off every week. On those days I am usually at the beach.
Where do you see yourself in 20 years?
I see myself as the owner of many more successful Le Salon locations, which will allow me to live and enjoy the activities I love. I see myself living at the beach, traveling more, and enjoying spending more time with family.
Twitter, Facebook, Pinterest, or Instagram?
Facebook: to be in touch with childhood friends
Instagram: My favorite form of social media. I use it to showcase my work and things I love for the world to see.
Pinterest: To bring inspiration.
Twitter: I am not a fan of this format, I am more visual.
Favourite fictional character?
As a child I loved The Flinstones, Jetsons, and The Original Tom and Jerry
The '90's because music and technology was developing, but it hasn't taken over our lives yet. Grunge fashion, & TV shows.
Kale chips or potato crisps?
My healthy side wants to say Kale chips but...potato crisps definitely taste better
Coffee or tea?
100% coffee
I was raised in Chicago in a Polish family and moved to Los Angeles in my early 20's now calling it my home.
What advice would you give to your younger self?
Appreciate the moment more and stop being so hard on yourself. Love yourself.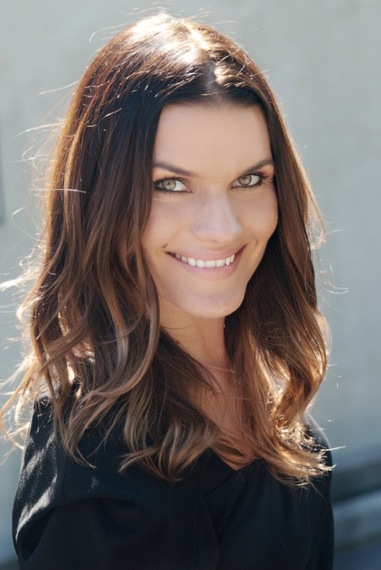 Related
Popular in the Community