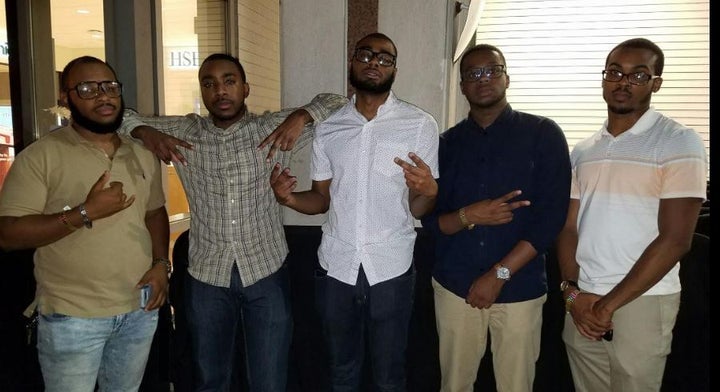 I'm black and I'm a reporter. Those are two things that generally don't mix.
Newsrooms around the country, big and small, are all filled with my white counterparts. They do good work, sometimes great work, and I enjoy reading them, watching them and having them disseminate the news to me.
So it's safe to say I'm more of a minority in my workplace than I am in public. And that's something that has left me quite uneasy and uncomfortable over the last two and a half years I've been working in the newsroom.
People don't understand you. When you're the lone minority in the editorial department, they come to you to talk about social injustice issues and inequality. They ask you "is this okay?" when a racially charged topic comes across the news desk and you're essentially the weight bearer of the black community.
You speak for any and every black person, but at the same time you don't. You can't. It's not possible. But that really is not something white men and women across generations could ever understand. And it wouldn't be right to expect them to because they've never been put in that place before.
All I ever really want when I'm put in that position is for someone to understand me and the position I'm in. I want someone to discuss it with. Someone to understand my complaints and why I'm complaining. Someone who just gets it.
A majority of my friends are black, but still cannot understand the position I'm put in. Most of them are not in news, and the ones I do have in the business are typically working, not available to talk. We don't see each other weekly, so things continue to build and build until they burst over into frustration and questions of doubt.
Really, what am I in this industry for? Do I belong here? Is this a place for a young, African American man? These are questions that I ask myself every single day. Despite being able to do the things any other journalist can do, these are questions that I cannot avoid.
So when the National Association of Black Journalists and National Association of Hispanic Journalists come to town, it's a breath of fresh air. Hundreds of people — just like me. People who know my struggle. People who have overcome my struggle. People who I can bounce my ideas of and people who I've looked up to for what, really, has been my entire life.
I don't think I've ever been more proud to say I'm a reporter before.
I was only able to go to the convention for one and a half days due to work and school obligations, but being there for just a short amount of time, in my hometown no less, has left me with a sense of vindication. My work is validated by the convention, the people who I crossed paths with and the people who I've had fun with.
Hell, man. I was at a party with Roland. Martin. I dapped up my idol, Bomani Jones. I introduced my self to Jemelle Hill. I became an acquaintance of Eric Barrow. I held Michael Wilbon up in a hallway despite him clearly being in a rush. And he had a smile on his face the entire time.
I've seen people this weekend I never thought I'd be able to hang with. Wesley Lowery, the Washington Post reporter who has become legendary over the last two years with his work on police brutality and accountability in this country. J.A. Adande, a vetted NBA reporter, one of my idols, was in the same room as me. Kevin Merida, a legendary editor from his days at the Washington Post and now at ESPN's The Undefeated, hosted a party I was at.
This has been an unbelievable experience. I've been star struck the entire time I've been here and I'm not ashamed of it. I've never been in a room with so many prominent black figures before. It's fine to feel the way I feel.
After I shook hands with Wilbon, I couldn't move. I didn't know how to react. I had no clue what to say to him other than I was a big fan and admired his work. His time was short with me, but the small gesture of calling me his brother and telling me to "keep it up" — that is timeless. I will remember that moment forever.
And so the next time I have those questions about whether this is worth it and if I belong, I'll just remember those words. "Keep it up," Wilbon said. That's exactly what I'll do.
I have a long way to go before I reach the level of my idols. They've put a lot of skin in the game and made a lot of sacrifices to get this far. That, I believe, is the next step for me in the process.
Improvement knows time, but it does not know age. My goals have been set — they've been right in front of my face throughout this weekend. I know where I want to go and I know what I want to do. And now, I know exactly why I'm doing it.
I'm currently running on a nap and three hours of sleep from last night's experiences, but I'd do it all over again in a heartbeat. Tonight, I'll have one last chance to brush shoulders with my idols again in my hometown. And I'll make the best of it — until next year in New Orleans when, God willing, I can make someone feel the same way I do on this night.
Calling all HuffPost superfans!
Sign up for membership to become a founding member and help shape HuffPost's next chapter