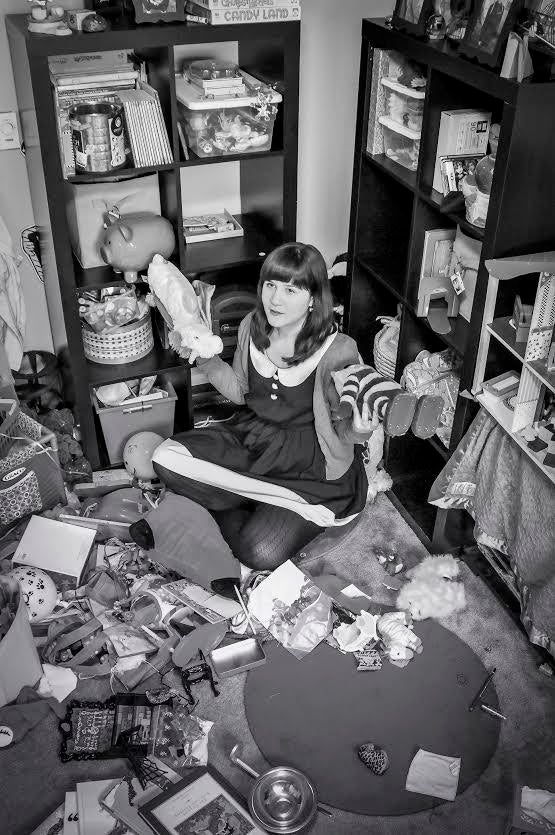 If you've been on the internet lately (or ever) you've probably seen the thousands of ways you can create a picture-perfect organizing system for your child's bedroom.
From newborns to teenagers, there are tips that range from simple (like having a nice wooden chest to corral loose toys) to ingenious (matchbox cars resting on top of gutters affixed to a wall) to slightly bizarre (lining up coloring books in an old dish rack.)
You're in luck today: I'm here to give you more tips.
However, my tips aren't cutesy. They're not even fitting for Pinterest. And to be completely honest, I don't even have children of my own yet.
I do, however, have years of experience working with children and families. I started babysitting at eleven, working in child care centers at 18, nannying at 22 and working for Head Start at 25 with some preschool consulting gigs in between.
When I decided to become a professional organizer, I knew who I wanted to work with: families.
Why?
Families are continuously stressed out by their environments. In fact, a 2012 UCLA study showed that while giving tours of their cluttered homes, the cortisol levels in the saliva of the mothers increased.
So, not only are today's homes cluttered and stressing parents out - the organizing antidotes being widely shared online give us completely unrealistic expectations of what works for keeping order - both for parents and children.
When I got my degree in early childhood education in 2006, this is not the line of work I expected to go into. However, the effect that environments have on a child's learning and brain development is not to be ignored.
That being said, there are many ways that we can nurture positive development through our homes - and our interactions with it and our children.
Each age and stage is different. Read on to learn more about how you can teach your child to be organized for life - and reduce some of your stress as a parent along the way.
Newborn to Six Months
You really don't need a lot of stuff at this time. Many parents feel pressured to buy lots of equipment for baby to help them learn to sit up, stand-up and walk. Not only does this stuff take up a lot of space (and money!), some experts, like occupational therapist and author of Retro Baby, Anne Zachry point out that equipment might do more harm than good.
So what do babies need at this point? They need healthy interactions with their caregivers and time and space to play, explore and connect - no clutter required.
Six to Twelve Months
Dr. Spock once said "The tupperware drawer makes the best toy." Okay, he didn't say that, however, at this point, it does seem like age-old wisdom.
Realistically, at this age, many babies do have an ever-growing collection of toys. There's absolutely no shame in getting rid of the things that no longer serve him or her. It's actually best to start a regular decluttering routine now rather than later.
This is also a great time to introduce clean up. Yes! At six months! It doesn't have to be complicated - keep five to eight toys in a basket that baby can play with. At the end of play time, model putting toys back into the basket - and narrate what you are doing. "We're going upstairs to take a nap now, so I am cleaning up the toys, since we are done playing with them. I am putting this ball in the basket. Now I am putting this stuffed animal in the basket. It helps to keep our house tidy. We can take them out to play again later." Speak calmly and softly, giving information rather than demands. Soon enough, your baby will want to join in!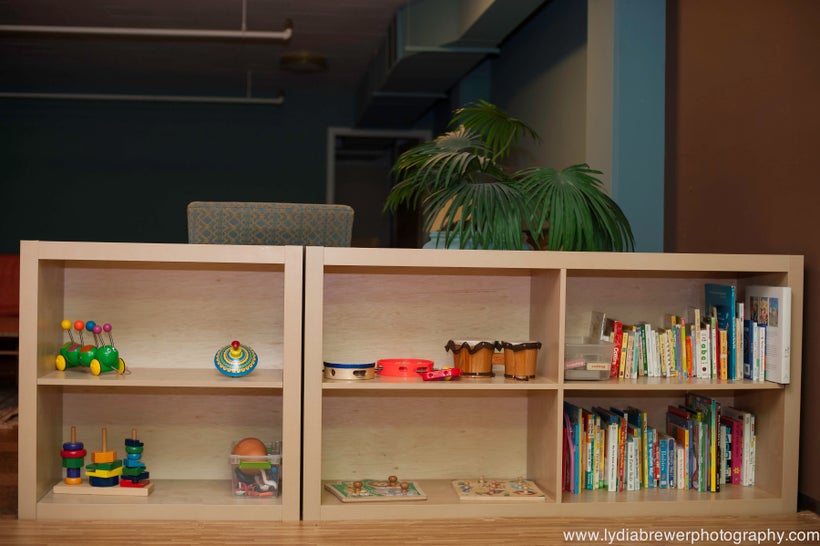 Twelve to Eighteen Months
At this age (okay, at every age!) less is definitely more. Having a small number of toys on display to play with (I would recommend no more than ten) at a time can help your child not only to focus, but to begin cleaning up independently.
Another thing to start thinking about at this age is how you want to approach the gift-giving holidays. Christmas and birthdays almost always bring an onslaught of new toys - toys that only get played with once, and then stay in the home forever out of pure guilt. Consider what low-clutter or clutter-free traditions you'd like to start, such as asking for toys to donate to the less fortunate, asking for small college fund donations or making a list of experiences that your child would like to have gifted to them.
Eighteen Months to Three
This is the age where your child's independence will really start to come out and you will likely be amazed and annoyed all at once. Take the things you find annoying and look at it in a different light - how can I turn this into an exercise in self-sufficiency? Is your child taking all the books off of the shelf? Put them up higher, and then keep 5-10 books in a basket on the floor that they can empty and refill at their leisure. Do they come in the house and drop their coat on the floor? Hang a low hook by your entryway so that they can hang it up by themselves.
There are so many amazing things that happen in the first years of parenthood, and organizing usually isn't the first thing on a new parent's mind. However, establishing a few simple habits early on will save a lot of stress as time goes by.
Bio: Stacy Erickson is a professional organizer specializing in child and family environments. She has a degree in early childhood education and over fifteen years of experience working with children and families in a variety of different settings. Before starting her business, Home Key Organization, she worked as a Family Advocate with the Head Start program.  She believes that our environments greatly affect how we live, feel and learn. Stacy adores small space living and lives in a 700 square foot condo in the heart of Seattle with her fiance and two cats.
Calling all HuffPost superfans!
Sign up for membership to become a founding member and help shape HuffPost's next chapter
This post was published on the now-closed HuffPost Contributor platform. Contributors control their own work and posted freely to our site. If you need to flag this entry as abusive,
send us an email
.