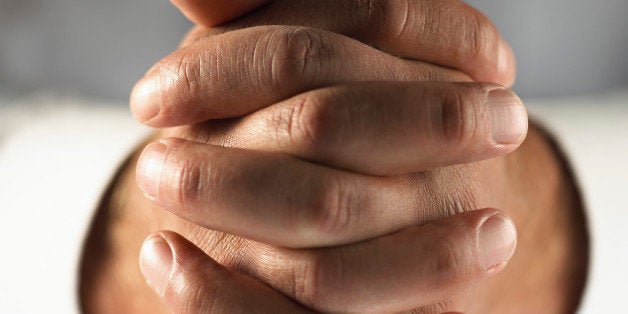 Since the War on Drugs, incarceration rates in the United States have skyrocketed into the millions. Many individuals are serving lengthy sentences for minimal and non-violent offenses. Thus, today over two million youth in the United States are living without a parent and dealing with the trauma, emotional stress, financial struggles and burden of shame that comes along with having an incarcerated parent.
When I was growing up, from infancy to my teenage years, my father was in and out of prison and therefore not a consistent presence in my life. I understand and have witnessed the emotional, mental, and financial strain that having an incarcerated parent has on a child and the family unit.
ScholarCHIPS is a nonprofit I started in 2010 to help address these issues. ScholarCHIPS provides college scholarships, mentoring and a support network to children of incarcerated parents. In addition to providing support, we give these youth a voice and opportunity to inspire others, thus promoting peace and healing. The organization serves as a vehicle for these youth to defy the odds and rid of the taboos associated with incarceration. It also brings individuals from all ends of the spectrum together to share their experiences through panels, focus groups, high schools visits, public awareness events, scholarly research, etc.
When my scholars heal, entire families and communities also heal. By making peace with my familial past and my father's past, I have been able to forgive him and heal. It is critical for me to be able to do the work that I do because it allows me to give this gift to hundreds of other young people.
Often in our lives, we do not know how to do something until we are taught; once we have that knowledge we are empowered! And empowering youth who come from seemingly hopeless situations is an amazing opportunity to bring restoration to families and communities.
Too often we only look at the challenges of mass incarceration from a policy perspective when I have experienced the day-to-day impact it has on young people and families. I know this is the way I can make a real difference on such an important issue.
You can follow Yasmine on Twitter at: @YazzieSpeaks
You can follow ScholarCHIPS on Twitter at: @ScholarCHIPS
This post is part of a series produced by The Huffington Post and "Forgive for Peace," in conjunction with the UN's International Day of Peace (Sept. 21, annually). The International Day of Peace is devoted to strengthening the ideals for peace, both within and among all nations and peoples. Forgiveness is the first step on the path toward Peace and therefore the Forgive for Peace Campaign was established. It also marks an annual day of non-violence and calls for a laying down of arms to bring about a 24-hour cease fire on September 21st. To learn more about Forgive for Peace, visit here.
Calling all HuffPost superfans!
Sign up for membership to become a founding member and help shape HuffPost's next chapter