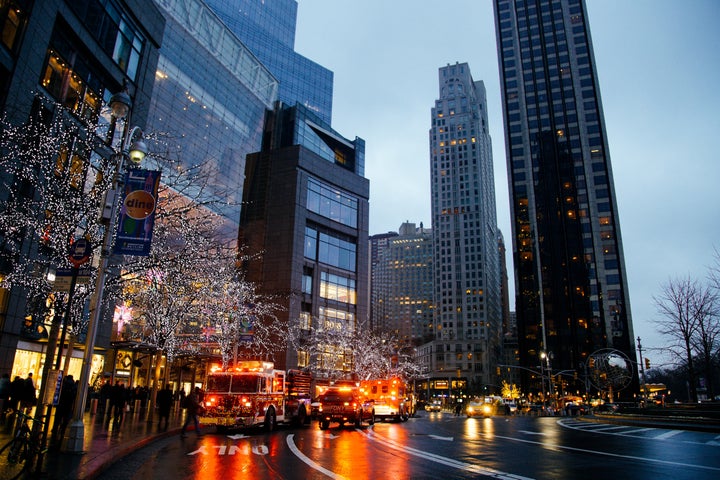 I am an only child, but I have always had a fourth family member living with me, my mom, and my dad. No, it wasn't another human or a pet, it was a pager. I grew up with first responder parents. My father is a volunteer firefighter and EMT, and my mother is a volunteer EMT with the local First Aid Squad. With all the tragedies happening to first responders around the country, I want to shed some light on what it's like being a child from a first responder household.

Being a first responder means you serve at a moments notice, not when it's convenient for you. It means that you spend a lot of extra hours going through training, having meetings, and serving your community. These people put themselves into dangerous situations because they want to help, not because they have to, or because they get paid to do it. My parents don't get paid at all.
Over the years I have learned to live with a pager or should I say pagers. We have 2 pagers down stairs, 1 pager up stairs, as well as a pager in my Dad's car. My parents also have it set up to receive phone calls with a corresponding email for an emergency, just in case they aren't near one of their 4 pagers. You learn to live with the fact that the pagers will inevitably interrupt conversations, meals, and family gatherings. As soon as it goes off you know you better be quiet so they can hear what kind of call they are about to respond to, or you will get "shushed".

I've had many dinners cut short due to an emergency they needed to run off to, and can't even tell you how many times a call has come through while we are driving somewhere and my parents whipped the car around, drove right to the scene, and left me in the car.

I've spent many school nights spent in the truck bay doing homework while my parents completed mandatory training or attended their monthly meetings. While I used to be a little kid who became easily annoyed by all of this, I have become an adult who is very understanding and thankful to have selfless people like my parents in this world.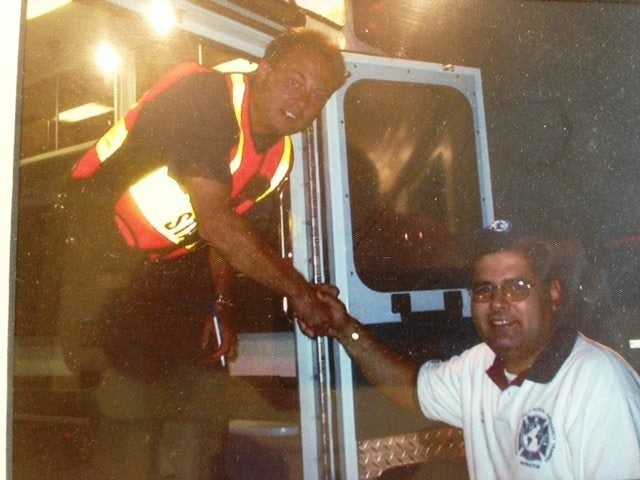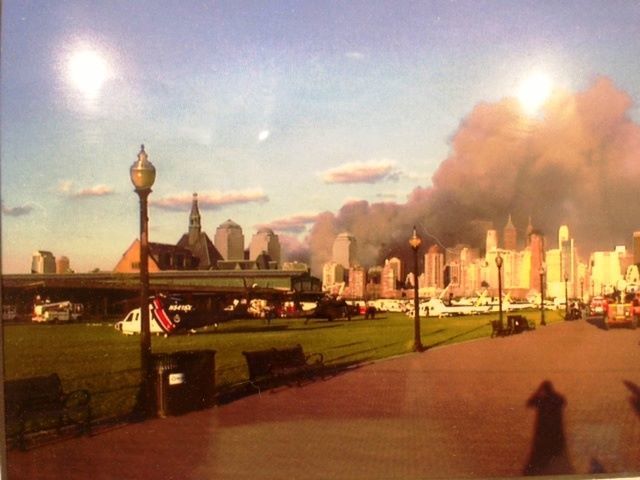 My parents have run into burning houses to save people and animals, they have been exposed to chemicals and diseases, pulled unconscious people out of totaled cars, brought people back to life through CPR, been swung at and spit on by drunk people, and have seen more dead people than they can count. I've experienced my dad being stationed during 9/11, while I, as a nine year old sat at the first aid building watching the news with my mom scared my dad wasn't going to come home.  During Hurricane Sandy both my parents spent their time working at the shelter the First Aid provided, helping the community, instead of taking care of themselves and our house which was affected. They've left a lot of parties, Christmas mornings, and Thanksgiving dinners to fight fires, and save lives.

I'll never forget my parents running out of the house during a state of emergency blizzard to help a man who was having a heart attack. They pulled out of the driveway and weren't even 5 feet past our house when the car got stuck in the snow. That didn't stop them. They left the car and ran through the snow to the scene 2 blocks away, met up with the ambulance and helped the patient in need.

I have two of the hardest working parents who give back more to their community as volunteer first responders than most people do in their lifetime. In this time of criticism towards first responders and the false media perceptions surrounding them, it is difficult for me to understand why so many individuals do not see the hard work, the empathy, and the selflessness that goes into these first responders daily responsibilities.

I just want to thank my parents, as well as all of the other first responders who give their time and their safety to helping others. I have grown up learning to give appreciation to these people and that is something that will never change. When you come across one of these men and women, please take a moment to let them know how much you appreciate their hard work. While they do not do it to be recognized, they definitely deserve to be. So next time you want to negatively criticize a first responder, think of all their hard work, sacrifice, and most importantly that persons family who is sitting at home anxiously waiting for them to come home.