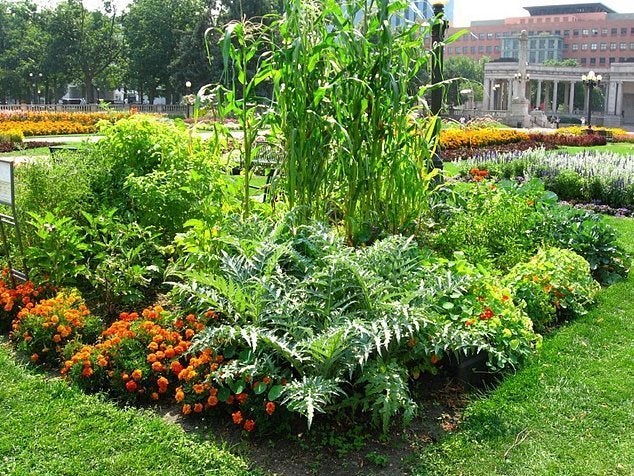 When Dana Miller retired as a a United Airlines flight attendant in 2003, she didn't anticipate becoming one of Colorado's leading advocates for local agriculture.
The Denver native and long-time drama enthusiast kept busy for some time volunteering with local theater companies and artist-in-residency programs. It wasn't until Miller saw Al Gore's Inconvenient Truth that she jumped head-first into environmental activism.
"I saw the movie and thought 'holy shit, what are we gonna do now,'" she recalls.
Shortly after Gore's movie awakened her to the problems posed by oil dependence, Miller attended a seminar with then-Mayor John Hickenlooper and environmental activist Laurie David, both of whom encouraged attendees to find just one thing that they could work on to help the environment.
Miller jumped right in, starting an operation with her neighbor that created and distributed reusable shopping bags out of old clothing.
From there, Miller became involved in the local Transition Movement, a nationwide grassroots initiative that encourages communities to come up with their own solutions to problems like Peak Oil.
To Miller, the most effective way to confront these environmental issues was to create a network that facilitated local agriculture. That became Grow Local Colorado, which describes itself as a network of "community leaders, gardeners, locavores, farmers and businesses" working toward dedicating more space toward local urban agricultural production.
The organization also consists of representatives from the Living Earth Center, Transition Denver, The Mile High Business Alliance and Denver Botanic Gardens.
Grow Local Colorado quickly found an ally in Hickenlooper, who supported a movement to build a local garden in civic center park.
They've also formed a close relationship with Denver Parks and Recreation, which saves money when Grow Local's volunteers manage plots of land.
"We're a motley crew of volunteers," Miller says of the activists at Grow Local. She attributes this fact largely to the "sexiness" of the local food movement nationwide.
Currently, Grow Local is looking to broaden its relationships with local restaurants and farmers. They've set a goal to double the acreage of gardens in Denver this year, including a garden at the Governor's Mansion.
To accomplish its goals, Grow Local is already working to cultivate positive relationships with Denver's mayoral candidates. They've inviting each candidate to a forum in March to discuss the organization's goals.
The organization also holds quarterly put lucks to foster community and show off the produce that its urban gardens yield.
Miller says that steering Grow Local into an influential local player has actually proven surprisingly easy, a fact she attributes to her enthusiasm for urban agriculture.
"Having passion and enthusiasm is probably 90 percent of the deal."
Popular in the Community