On Tuesday, the first official cast photos for "Harry Potter and the Cursed Child," a stage production written by Jack Thorne and based on a story by J.K. Rowling, were released. They show Harry, Ginny and their angsty-looking son Albus huddled together for a tense yet sweet family photo, meant to have been taken 19 years after the conclusion of the "Harry Potter" book series.
Fans, hungry as they are for anything whiffing of Rowling, flocked to see and comment. "I'm so relieved right now," a commenter on the play's Facebook page wrote. "Gonna see the play in three weeks and I think they fit perfectly. I was scared I couldn't see someone else as Harry and Ginny but they're fitting like an old jacket."
Site io9 wrote, not inaccurately, that the actor playing Harry, "very much looks like he's ready to toss this whole wizarding thing in a lake." But, for the most part, readers were amused.
On Wednesday, new official cast photos were released of the trio playing Ron, Hermione and their daughter Rose. Ron looks like a lovably wizened goof, while Hermione looks just plain wise. Rose, meanwhile, looks mischievous in her cast photo, but a caption assures that she's "like her mother," "bossy but deeply lovable."
So, Hermione-loving theatergoers have much to anticipate, including a performance by Noma Dumezweni, who, according to the play's Facebook, "gets Hermione inside out."
When her casting was announced last winter, some took to social media to complain, arguing that Hermione was white in Rowling's books. The author herself casually swooped in to set the record straight. "Canon: brown eyes, frizzy hair and very clever," she tweeted. "White skin was never specified. Rowling loves black Hermione."
Related
Before You Go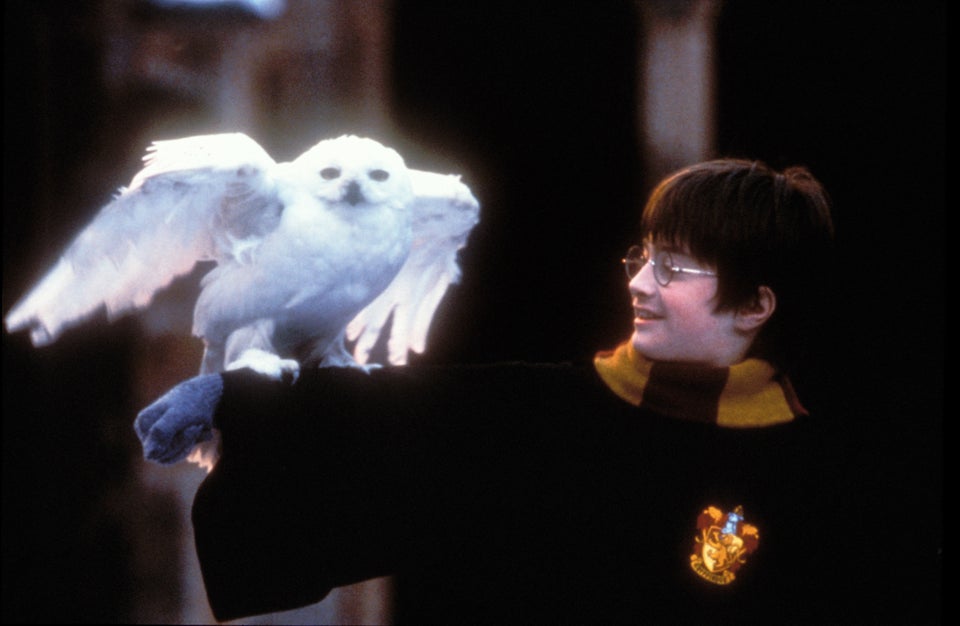 'Harry Potter': Where Are They Now?
Popular in the Community