If you've already constructed Ikea desks and chairs, then it's time to take your skills to the next level.
This week Space10, an Ikea lab for futuristic, solutions-oriented designs, released open source plans for The Growroom, a large, multi-tiered spherical garden designed to sustainably grow enough food for an entire neighborhood. Hoping to help spur local growing and sourcing, Space10 made the plans available for free on Thursday.
The Growroom was designed by Space10 and architects Sine Lindholm and Mads-Ulrik Husum. And all it takes to complete the 17-step, architect-designed DIY garden of your dreams is plywood, a visit to your local community workshop, rubber hammers, metal screws and some patience: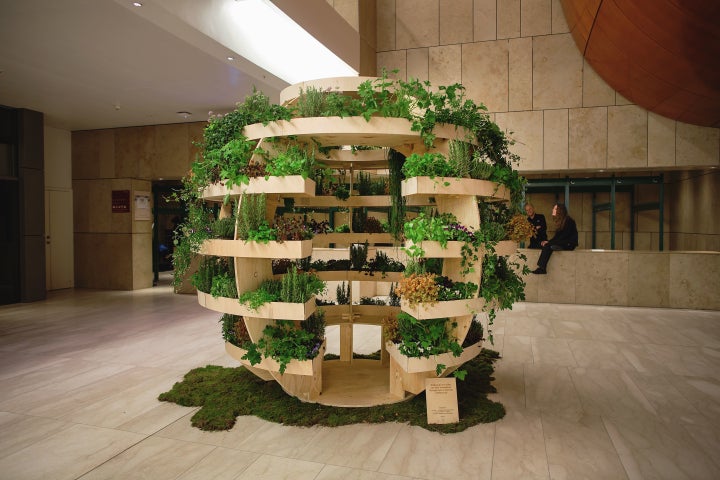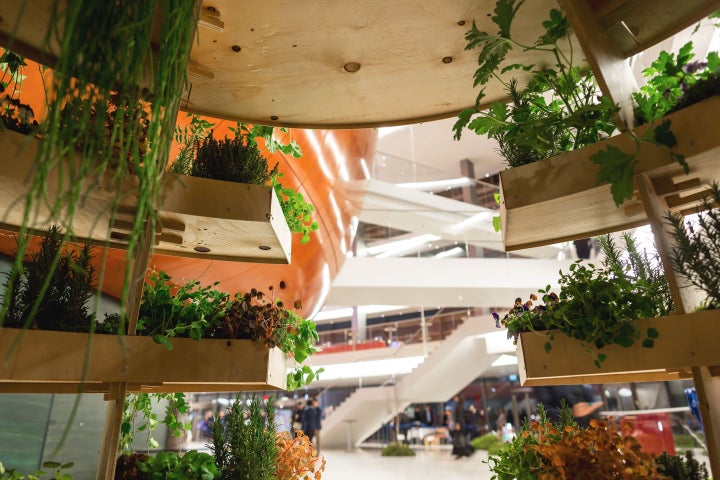 Though it's intended mainly for use as a neighborhood garden in cities, you could also build a Growroom for your own backyard, a spokesman told HuffPost.
The Growroom doesn't come in a flat pack like most Ikea products. Rather, users download the files needed to create perfectly-sized plywood pieces, using a local fab lab workshop for professional cutting. Then, they can assemble them using the free instructions online.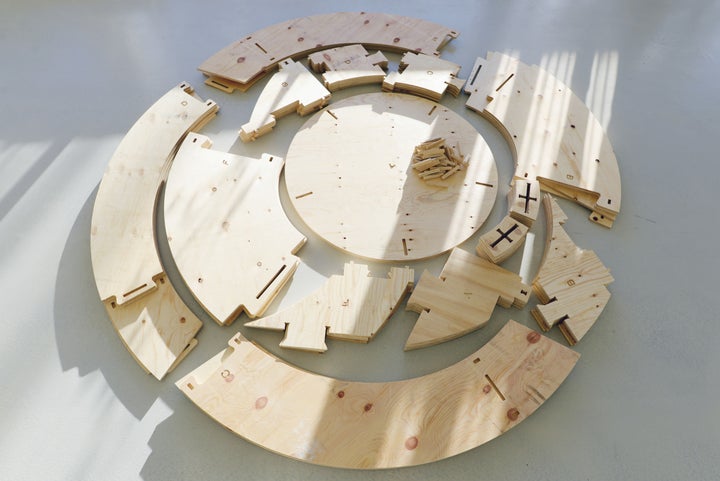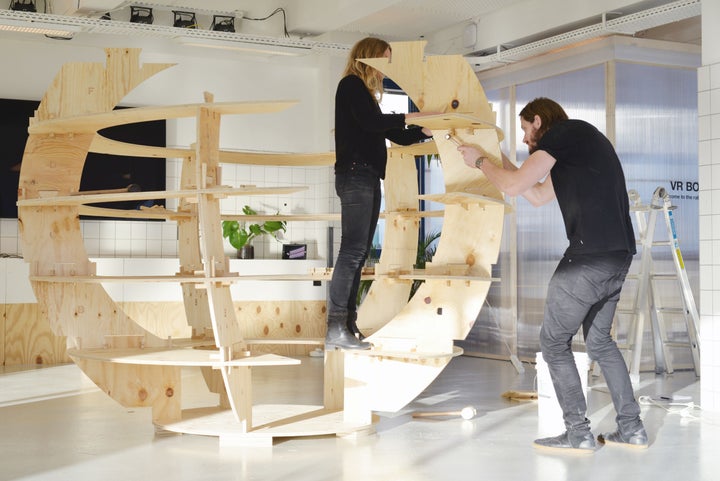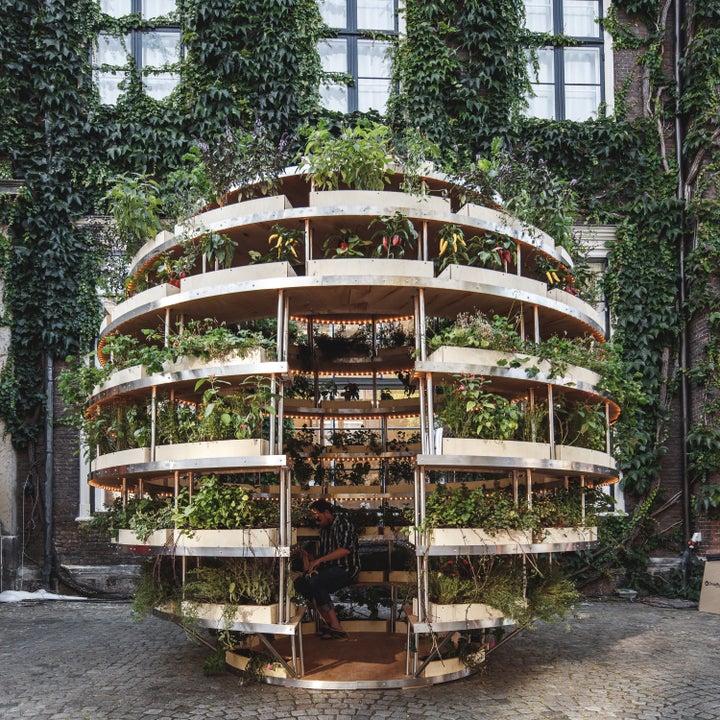 There are already plans to build Growrooms in Helsinki, Taipei, Rio de Janeiro and San Francisco, according to a press release. And if you're up to the challenge, it could bring more locally-sourced food right to your hometown, Space10 writes:
Local food represents a serious alternative to the global food model. It reduces food miles, our pressure on the environment, and educates our children of where food actually comes from. ... The challenge is that traditional farming takes up a lot of space and space is a scarce resource in our urban environments.

The Growroom ...is designed to support our everyday sense of well being in the cities by creating a small oasis or 'pause' architecture in our high paced societal scenery, and enables people to connect with nature as we smell and taste the abundance of herbs and plants. The pavilion, built as a sphere, can stand freely in any context and points in a direction of expanding contemporary and shared architecture.
More nature, more inspiring architecture, AND more healthy food? Sign us up.
Related