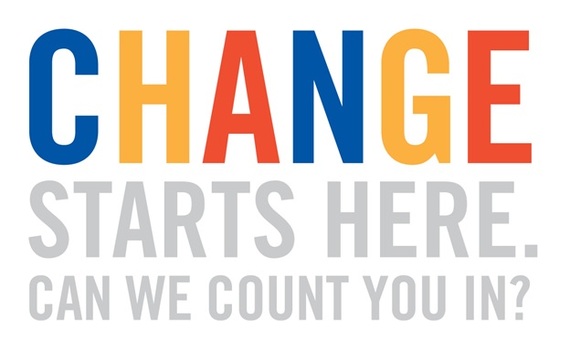 Much talk has surfaced lately about the whether it makes sense to move towards a "total market" strategy approach; one which considers all potential consumers' needs, culture and behavioral characteristics in the development of a company's strategy. All the while, companies are seeking ways to streamline and find efficiencies in their approaches often disregarding the differences. This runs counter to becoming relevant to diverse customers and it underemphasizes and even ignores the nuances that work to powerfully connect consumers to their brands.
The urgency of understanding and applying this approach is in knowing that more than ever in our country's history, we face an ever more diverse and diversity influenced environment and marketers must "step up" their competence to maintain or improve effectiveness. Doing this effectively, requires gaining cultural and behavioral knowledge and leveraging diverse expertise internally. To be fair, few marketers have yet developed a clear understanding of today's consumers, but it does beg the question of whether being an effective marketer implies knowing one's consumer however evolving, and leveraging the right tools and resources to do so. So, one might wonder are marketers wearing blinders voluntarily?
My approach with consulting clients includes helping them see the value of full integration of Diverse consumers, employees and vendors into business planning and implementation so my clients avoid or put a stop to the vicious cycle of ill-fated attempts, false starts and stops and the revolving door of frustrated and demotivated internal diversity champions and consumers.
Know that coming out ahead in this regard is easier than it seems, but it begins with sincerity, integrity and a genuine desire to be curious and to put the business ahead of personal beliefs and opinions. I will share with some fundamental steps I share with my clients to move them closer to profiting from today's diverse markets in the short and long term. I advise you to reflect on and consider the following:
Take a conscientious view of your attitudes, beliefs and comfort level when thinking about, understanding and reaching out to consumers, employees and vendors who are different from you
Think honestly about your ability to adopt a more realistic and global view of today's consumer landscape
Take an objective approach in identifying and profiling consumers, employees and vendors who represent viable buyers of your products or services, and valuable resources regardless of their culture or ethnicity
Think about how applicable and accessible your company's brand promise, strategy and tactics is to all your buyers / employees and vendors
Seek out and acknowledge the changes required to ensure relevance to and effectiveness to these diverse individuals and groups
Take an objective business position so you act with no personal agenda, but rather with an eye on the business opportunity they represent
Growth will not come to those who wait and dig their heel in what is comfortable and familiar; it will come to those who take off the blinders, are willing to feel out of their element for a bit and those who take the required steps to move towards it.
Terry Soto is CEO of About Marketing Solutions, Inc., a Burbank, California - based strategy consulting firm. Terry partners with Fortune 1000 executives to accelerate revenue growth and drive overall business performance. Known for being bold, straight-forward and persuasive, Terry is sought out by business leaders who need her approach to accelerate results. She is author of Marketing to Hispanics and Strategic Approach to Planning and Implementing Your Initiative and co-author of Grow With America Best Practices in Ethnic Marketing and Merchandising. Terry can be reached at terrysoto@aboutmarketingsolutions.com.
Calling all HuffPost superfans!
Sign up for membership to become a founding member and help shape HuffPost's next chapter