College classes taught over the Internet have boomed over the last decade as millions of students have taken -- or at least registered for -- Massive Open Online Courses (MOOCs).
As Babson's research shows, total enrollment in online courses has consistently increased since 2002. Growth did decline over the past two years, but the proportion of students taking at least one class online continued to rise to 32.1 percent in 2011.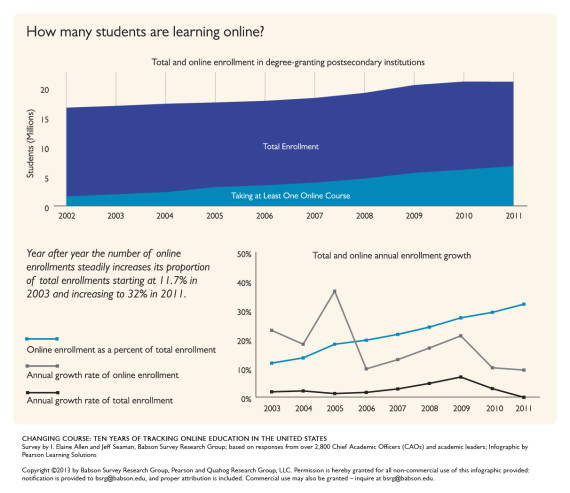 Despite the popularity of MOOCs, academics have been slow to declare online courses equivalent in value to those taught in person; faculty are far less likely than administrators to express excitement about online courses, Inside Higher Ed notes. Although professors are warming up to them, according to Babson's survey, academic leaders still largely don't believe online education can surpass the quality of in-person teaching. The San Bernadino Sun reports even the professors who teach MOOCs say the classes shouldn't be worth college credit at this point.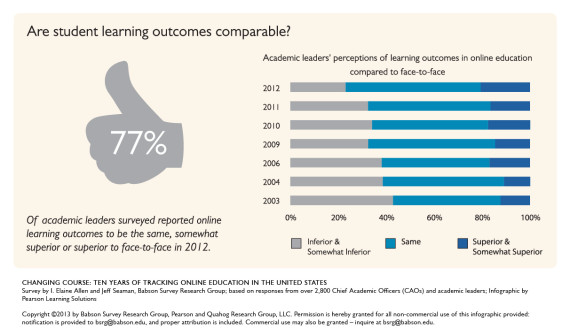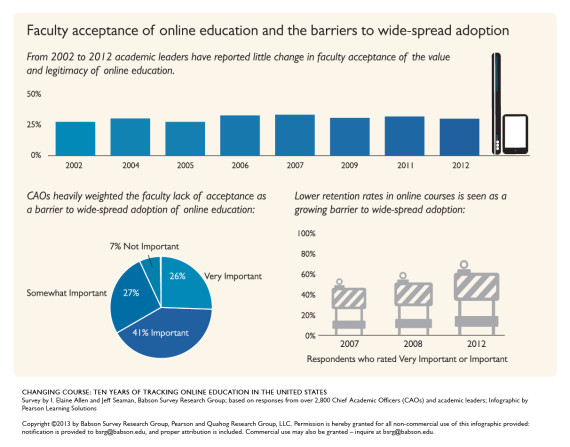 Popular in the Community