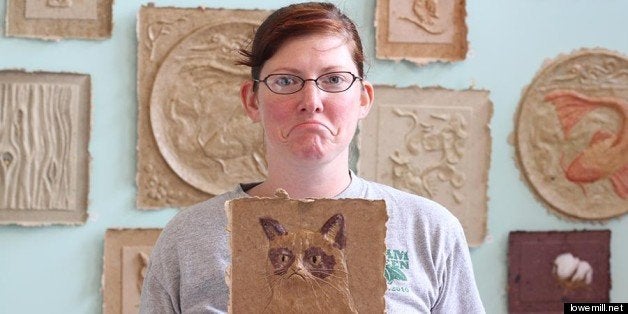 You're not ready for this.
We are about to show you your favorite Internet superstar, Tardar Sauce, more majestic than you've ever seen her before, courtesy of Alabama's Lowe Mill art studios.
Lowe Mill Arts & Entertainment, the southeast's largest center for the arts, has over 100 artists that work with a variety of mediums -- from painting and prints to textiles and ceramics. The artists recently decided to showcase their many talents through an art project dedicated to the one and only Grumpy Cat.
How do you show to the world the incredible diversity of talent that inhabits Lowe Mill ARTS & Entertainment? We asked ourselves that question two months ago and realized that the best solution was to challenge our artists to take on one specific subject using their own unique mediums and distinct styles. And what better subject could there be than the Internet's most famous feline?
More than 30 of Lowe Mill's 100 plus studios participated in the challenge, and here are some of their creations.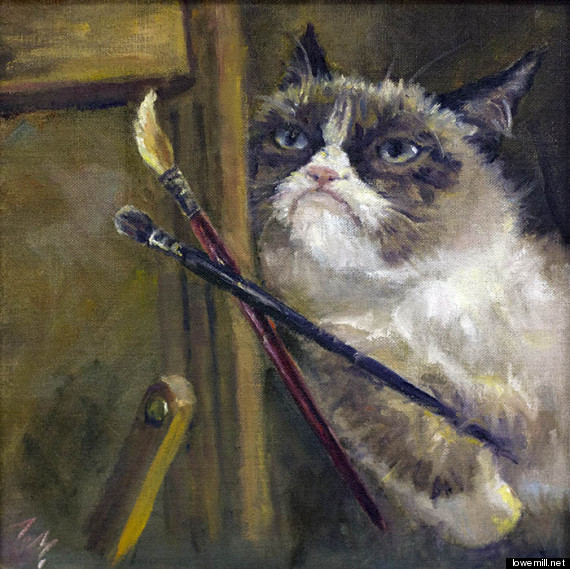 We think the rock medium suits her tiny grumpiness perfectly.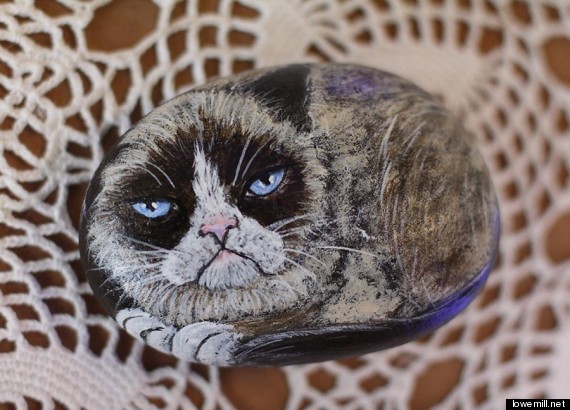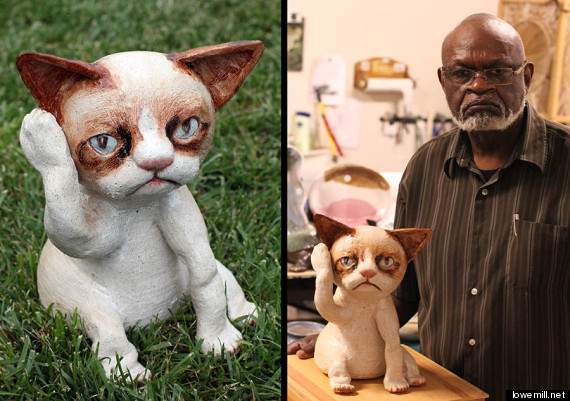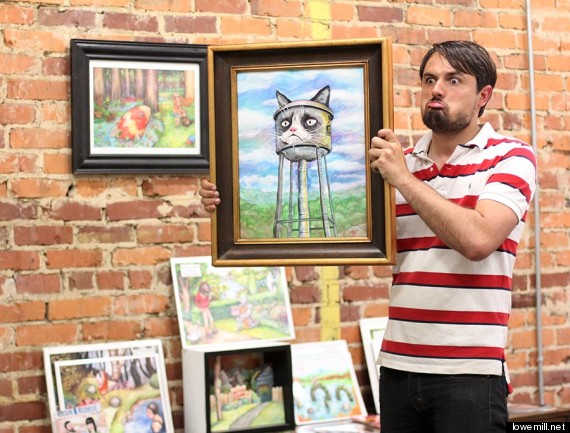 Behold, the first ever grumpy textile!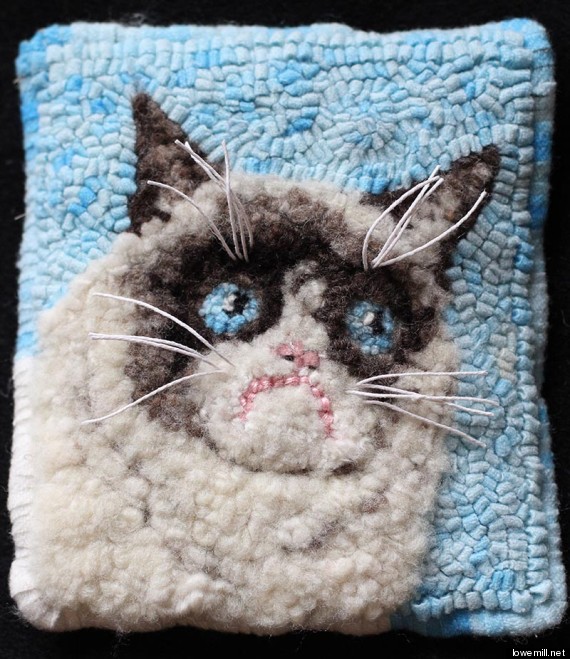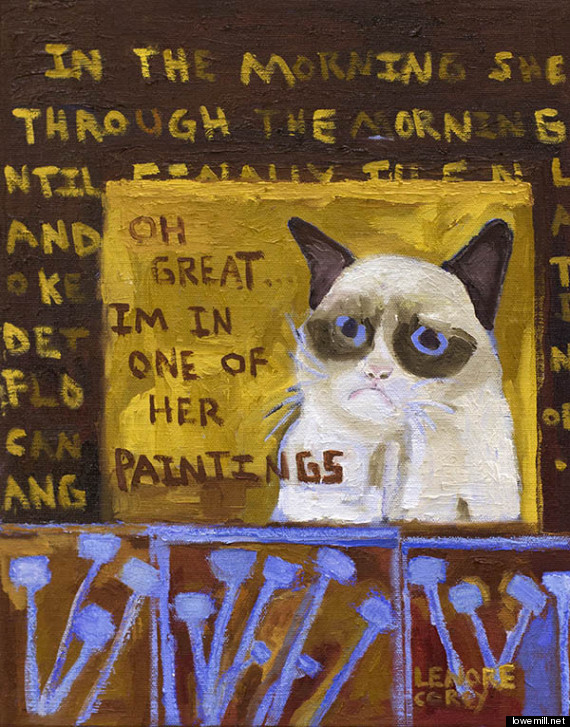 Lowe Mill will be holding an online auction for these pieces between May 27 and 31. All proceeds will go to the participating artists and towards the construction of a local children's playground.
Related
Before You Go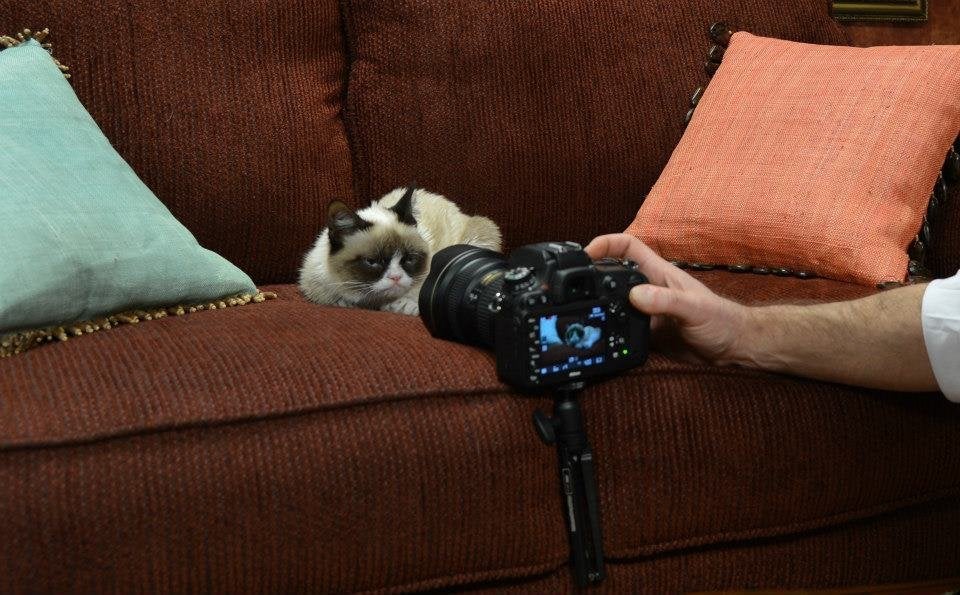 Behind The Scenes At Grumpy Cat's Photo Shoot For Friskies