Anybody who's anybody is at SXSW right now, and that includes the Internet's sulkiest superstar, Grumpy Cat.
Tardar Sauce, the cat who's never actually as unhappy as she appears, grumped up the convention with her iconic frown and made a guest appearance at the "Game of Thrones" exhibit. While the Seven Kingdoms are warring over the Iron Throne, Grumpy Cat simply walked up and claimed it as her own, as cats are wont to do.
She then became the sleepiest looking warrior in the land.
She gazed lovingly(?) at the Mother of Dragons and basked in the aura of Khaleesi.
All that grumping tuckered Tardar Sauce out, so she took a nap with a few baby dragons.
When you play the "Game of Thrones," you win, or you die. Either way, according to Tardar, it's awful.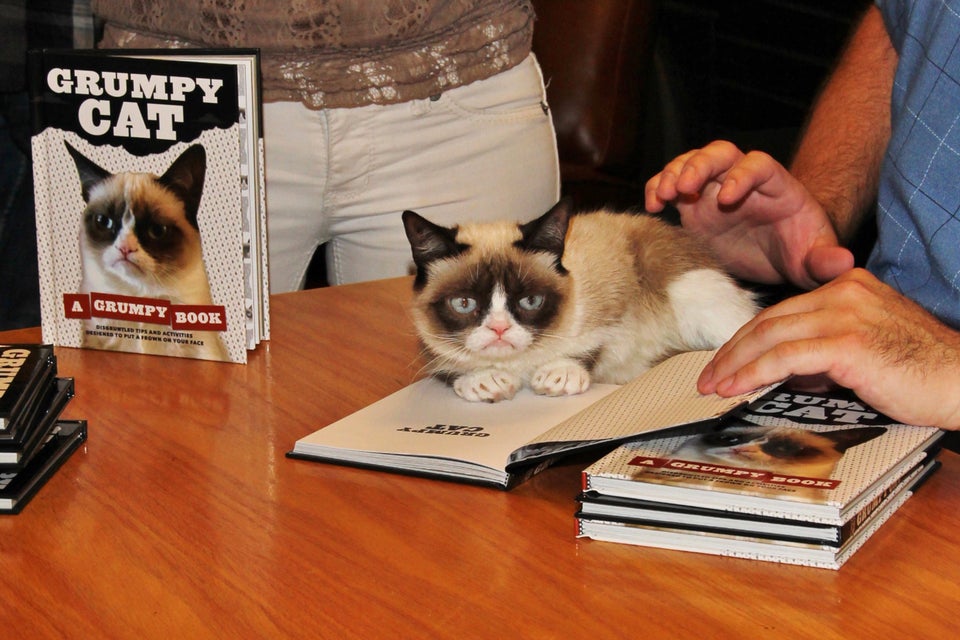 Grumpy Cat's Book Signing In Los Angeles