The Internet is a fickle beast: What's hot online one day may be little more than distant, pixelated memory the next. But against all odds, Tard the Grumpy Cat has survived. And now, news has spread that there is in fact more than one grumpy cat.
Yes, as incredible as it may seem, Tard has a brother. In honor of Friday, we present Pokey, Grump Cat's slightly less grumpy sibling.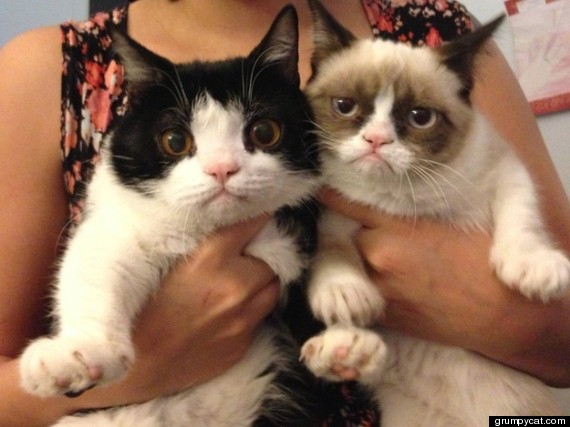 (Credit: GrumpyCats.com)
Not that Tard is amused, of course. She's way too grumpy to be swayed by mere pumpkin carvings. She's a worldwide phenomenon, for heaven's sake.
Pokey doesn't hate you personally, he just finds you to be vaguely contemptuous. This photo shows Pokey registering a generalized disdain for you. Pokey has a much wider range of emotions than his sister, Grumpy Cat.
Indeed. It's hard out there for the slightly less grumpy sibling of Internet celebrities.
Scroll through the slideshow below for more grumpy goodness:
Calling all HuffPost superfans!
Sign up for membership to become a founding member and help shape HuffPost's next chapter
BEFORE YOU GO
PHOTO GALLERY
Now Presenting Grumpy Cat's Brother Pokey