Successful CIOs are driving digital business transformation, leveraging mobile, social and cloud computing technologies to improve workforce productivity, while reducing IT expenses and bolstering employee engagement. Sonny Hashmi, Chief Information Officer (CIO) for the U.S. General Services Administration (GSA), has received the 2013 Federal 100 award for Digital Government Innovation -- as a "cloud expander." Using cloud to enable social communities and leverage the genius of the crowd, Hashmi is saving GSA millions of dollars and bringing about many business efficiencies.
Extending on former CIO, Casey Coleman's "A3" vison -- any device, anywhere, anytime -- Hashmi and his team are moving toward the next chapter of their journey which will be focused on their customers. Focused on creating an environment where customers can come in and work with GSA in an innovative way and receive a great customer experience, the next iteration of the "A3" strategy is the "I3" strategy -- all systems, products and processes will be integrated, intuitive and innovative.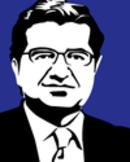 Sonny Hashmi, CIO GSA
According to Hashmi, "Everything we do has a lens towards how can this be done in a way that the next agency can get some value out of it. We have an opportunity to do it once and well." Hashmi shares his wisdom for leveraging cloud and communities to increase collaboration and cut costs while providing a better experience to end-users.
4 ways to leverage communities to increase collaboration and innovation, while decreasing costs:

1. Connect people, deliver content and implement process - Recently recognized with a Service to America Medal for his cloud and social adoption initiatives and management excellence, Hashmi says that the GSA's private social network composed of 10,000 internal and external users and 1,000 active communities, in combination with cloud, will save millions of dollars to GSA and bring efficiencies to the business. "Many people think of cloud as a dirty word now, but it's not a stand-alone thing, it's a piece of a much bigger puzzle. Smart companies are combining cloud, mobile technologies, social technologies and data to create an environment where people can connect and access data when needed," says Hashmi. This is done every day in the private sector, but it has been a struggle to bring this innovation to the government. According to Hashmi, the magic happens when people can talk to each other, so he stresses that the place to start is social. Once you have implemented a private social network and have the community talking to each other, then you can overlay documents and data and finally you can overlay business processes. Technology and social business expert Dion Hinchcliffe believes that as online communities to the very center of our organizations, functioning organizations will soon rely on, as they already do to hundreds of organizations today, communities to deliver essential capabilities to the enterprise that used to be intrinsic to self-contained organizations.
2. Expense reduction through collaboration - The idea of connecting people first and letting the process follow has enabled the GSA to cut 100 million dollars in IT spend just last year alone. Connecting people has allowed the context to be regained, which has led to cost savings. The GSA created an app to track IT spending and because they built their social network first a lot of the value started happening as people began to talk and share knowledge. For example one employee questioned why another was making a certain purchase and through that conversation it was discovered that it didn't make sense to make that purchase because the product would soon be obsolete and there was a new product coming out that would solve the same problem. "Our vision for the future is that apps should be social, apps should be mobile and the app should come after. The people, data and process should come first," says Hashmi.
3. Change should be constant, intuitive and incremental - Hashmi had a big "ah-ha!" moment a few years ago: to integrate small changes throughout the product lifecycle and make them intuitive so the user doesn't have to go through a massive change each time. In order to teach the end users how to learn constantly, Hashmi's rule is to release three things every week. By constantly introducing change in small bite-size increments, making it available online and very searchable, creating an "ask IT" social interest group and a walk-in center staffed with IT people to help, Hashmi has created a new model that allows people to go and seek the help they need, when and how they need it.
Hashmi does not believe in changing everything together and he loves this great Calvin and Hobbes quote: "Day by day nothing changes but pretty soon everything's different." "That is how life works and how IT change management should be treated too. We should think about be making incremental improvements as long as we know we are walking in the right direction," says Hashmi. He advises taking a big project and separating it out so that is made easier and more manageable and measuring and showing results along the way to build the trust you need.
4. Crowd-sourced services fuel innovation - The GSA's active social network users are saving the organization millions of dollars thanks to the genius of crowd. The creation of a projects app that is open to all 17,000 GSA employees has been extremely powerful and the community providing input on projects has made project management so much richer by using the wisdom of the crowd. Another example can be found in the GSA's ideation campaign called the "Great Ideas Hunt," which relies on their internal social network to generate ideas. The first hunt asked employees to submit one money-saving idea within 30 days. 600 ideas were submitted and 20,000 comments and votes were pulled in which resulted in identifying 40 ideas that saved the GSA over five million dollars. In another recent hunt, employees were given one hour to give ideas around how to be more mobile, resulting in 400 ideas and 18,000 comments and votes. "These tremendous results tell us that the employees trust the system and they know something will happen with their ideas. It's a great example of how the community comes together to save money, to help improve products and to reinforce priorities for all of us," says Hashmi.
Government CIOs like Sonny Hashmi and past CXOTalk guests, Dr. David A. Bray, Chief Information Officer for the Federal Communications Commission, and Dr. Alissa Johnson (Dr. J), Deputy Chief Information Officer (DCIO) for the Executive Office of the President (EOP), demonstrate that it is possible to innovate even in government agencies that are traditionally change-resistant. Hasmi's hope for the next generation of the American people is that serving the government will not only give them sense of duty and honor, but that it will also be cool to work for the government again.
You can watch the full interview with Sonny Hashmi here. Please join me and Michael Krigsman every Friday at 3PM EST as we host CXOTalk -- connecting with thought leaders and innovative executives who are pushing the boundaries within their companies and their fields.
Popular in the Community