Standing well over 6-feet, with shoulder-length hair, and a charming smile, Shubhankar Ray is much like the brand he represents: striking, handsome and consummately cool. As Global Brand Director for G-Star Raw, Ray is one of several key figures behind a label which has catapulted from its Dutch roots to a multinational company in just over two decades. Integral to this growth was the 1996 launch of their RAW collection, which features unwashed, untreated denim that molds to the body.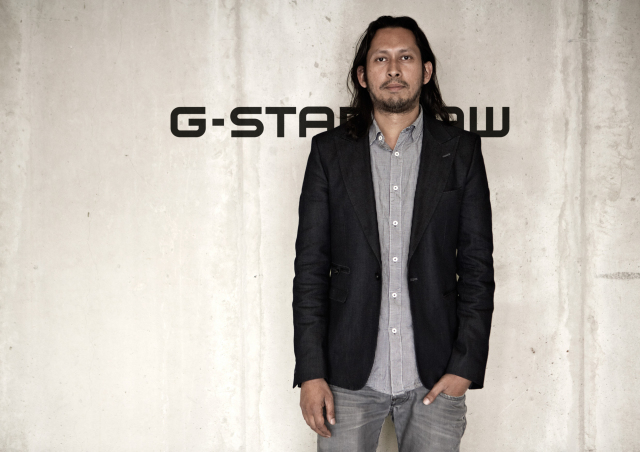 Innovative products like this have been the foundation for G-Star's growing retail presence around the world. Since their founding in 1989, G-Star has expanded to 6,000 points of sale across 68 countries, with flagships in New York, London, Tokyo and Amsterdam. This reach, coupled with the brand's architectural aesthetic and dogmatic focus on 'just the product' has earned G-Star a following amongst denim aficionados and celebrities alike.
It's a cache that's further underscored by the label's careful selection of spokes models guided by Ray. From artist Vincent Gallo to actress Liv Tyler to chess genius Magnus Carlsen, the choices have been as unexpected as the label's aesthetic. The latest face is French actress Clémence Poésy, of Harry Potter and Gossip Girl fame. How does she continue the brand's tradition of unexpected cool? I caught up with Ray who told me in his own words.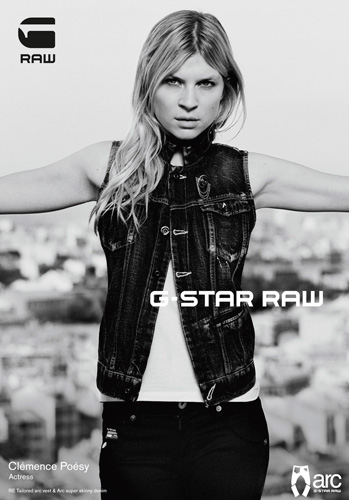 Zandile Blay: Why Clemence? And why now?
Shubhankar Ray: Clemence reflects G-Star's RAW DNA. Her character matches our unexpected combinations in philosophy, mixing contradictory elements in that she is an actress who is in Hollywood blockbusters (Harry Potter) art house movies (In Bruges and 127 Hours) and hit TV shows (Gossip Girls). She is beautiful, looks good in our product and can be an inspiration for the fashion world as demonstrated by her covers for magazines like i-D, Nylon and others. She is an upcoming talent and she is confident and strong and in control. Very much like our DNA.
Blay: What about her resonates or will resonate with consumers?
Ray: She has her own style and is frequently featured in magazines. In our campaign she is shot by Anton Corbijn in a 'raw and real way,' without lifestyle. It shows styling possibilities (for our audience).
Blay: What does she have in common with G-Star clientele?
Ray: The look G-Star customers can create from mixing our products in unexpected ways and Clemence's choice of acting roles from Hollywood to indie to TV could be described as unexpected combinations. G-Star brings 24/7/365 clothing solutions to our consumers, but we expect them to apply their own style mathematics or unexpected combinations to rock a particular look. Like mixing raw with chic, street with tailoring, rough with smooth...

See more of images of G-Star's latest campaign with Clémence Poésy and Vincent Gallo here.