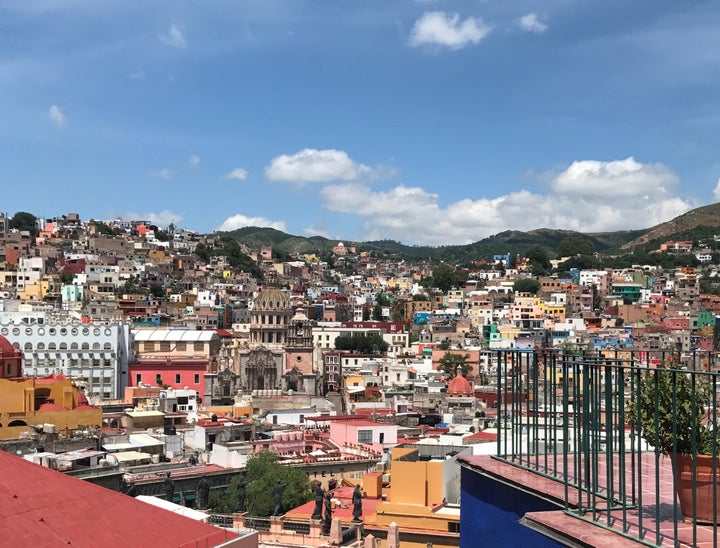 Guanajuato, the capital city of the state of Guanajuato, was made a UNESCO World Heritage site in 1988. Nestled in a narrow canyon in the high plains of the Bajío region of Mexico, the former mining town has become an increasingly popular tourist destination, especially during the last few decades.
The University in Guanajuato was originally founded under a different name in 1732 and has been an important cultural reference point for the charming and colorful city of Guanajuato. So, it should come as no surprise that there is a professional symphony orchestra associated with the university. The orchestra's first season was in 1952 and this year marks the 65th anniversary season.
Every fall, the Cervantino Festival in Guanajuato draws a diverse, international crowd, mixed with the local Mexican public. Many of the events and expositions are public and that affords a wide variety of people access to experience the arts. During the festival, there is an abundance of events, primarily the performing arts. There are certainly opportunities during the festival to hear classical music. But, when that festival is over, it is easy to forget that the musical scene continues to be vibrant in Guanajuato. One pillar of that scene is the Orquesta Sinfónica de la Universidad de Guanajuato (OSUG). The orchestra continues to give concerts throughout the year and you can listen to the concerts online every Friday: http://www.radiouniversidad.ugto.mx/

The concert was at the Teatro Principal, which is one of two main theatres in the historical downtown, close to many good restaurants that are open late for dinner after the concert. The town of Guanajuato is charming by day, but it really springs to life at night. The chance to hear a great classical concert as part of a night out on the town makes for a wonderful evening.
For more information about OSUG: www.ugto.mx/osugFB: @orquestasinfonicaUG , Twitter: @OSUG_ugto
Support HuffPost
The Stakes Have Never Been Higher
Related
Popular in the Community