For a cultured, urban retirement, it's hard to beat Guanajuato, in Mexico's Colonial Highlands. There's more to do than you can ever manage…and the cost of doing it is low, low, low. I should know; I've lived here myself for the past two years.
Guanajuato (home to 172,000 in the wider municipality) is a university city, with all that that implies: university-sponsored lecture and film series, theater, concerts, exhibitions, and more. The university has its own symphony orchestra, for instance—one of the best in Mexico—and full-price tickets top out at less than $4.50.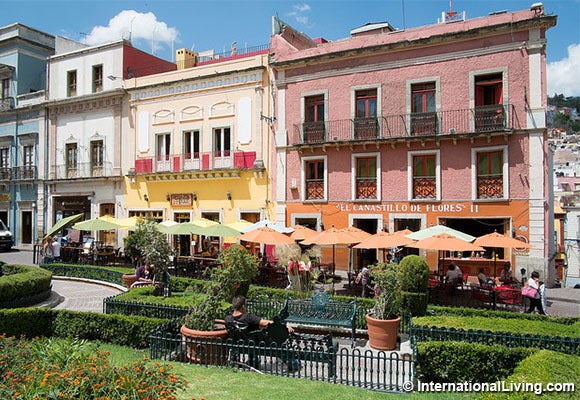 The University of Guanajuato has its main campus right in the city center, and as many as 10,000 students live in the area during the academic year. The students give the city a youthful vibe—and also ensure plenty of inexpensive cafés and restaurants, and a hopping night life.
The city is also a state capital. And state capitals in Mexico always offer cultural events—often free—throughout the year. For expats and residents, this means two full cultural calendars—one from the university, and one from the city—to choose from.
In the 17th and 18th centuries, Guanajuato was the richest city in Mexico, thanks to the gold and silver mines in the area.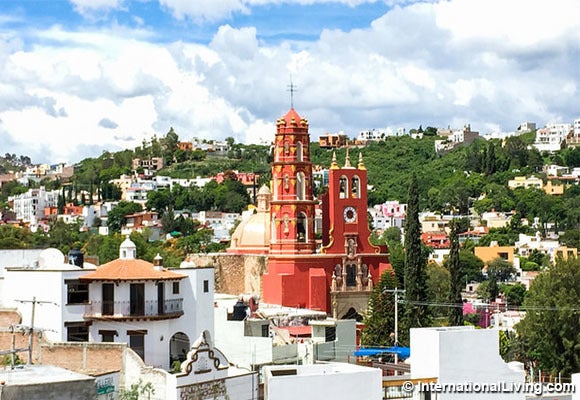 Later, it was the site of the first major battle of Mexico's war of independence. Because of this, it has plenty of historic monuments and museums to enjoy. A big chunk of the gold and silver mined here never went to Spain…it funded construction of the city's wealth of baroque churches and public buildings. These make Guanajuato physically beautiful—and are a big reason why it's been a UNESCO World Heritage Site since 1988. It's a joy to stroll through. The look and feel of many of its plazas and streets is very European.
With all this, it's almost gilding the lily to add that Guanajuato is also home to one of Latin America's largest and most prestigious performing arts festivals: the International Cervantes Festival. This two- to three-week extravaganza, which attracts performance groups from around the world, takes place every October. Tickets range from free to top prices of about $42 for some performances—a bargain for the quality on offer.
Daily life here is very pleasant. Many of us expats consider the climate to be near-perfect. Days are usually in the 70s F and 80s F, and sunny. Winters are short—two months or less—and mild.
(Daytime temperatures can still rise to the low 70s F, and nights rarely drop below the 40s F.)
Cost of living is low. We're short on higher-end restaurants, but it's hard to spend more than $30 a person at one of them, even with a full meal and wine. (Mestizo and Bistro de La Presa are among my go-to local eateries.) And though rental options are limited, long-term rentals—when you find them—start around $400 a month. Even furnished vacation rentals can start around $500 or $600 a month.
Given this, a couple can live well in Guanajuato (including rent) on as little as $1,800 a month.
We're a small expat community in Guanajuato—300 to 500 full-time, swelling to perhaps double that number with part-timers. People who come here do so mostly for the arts scene, or to immerse themselves in authentic Mexico (it definitely helps to know Spanish here). So we run into each other at the symphony, at gallery openings, or at expat parties.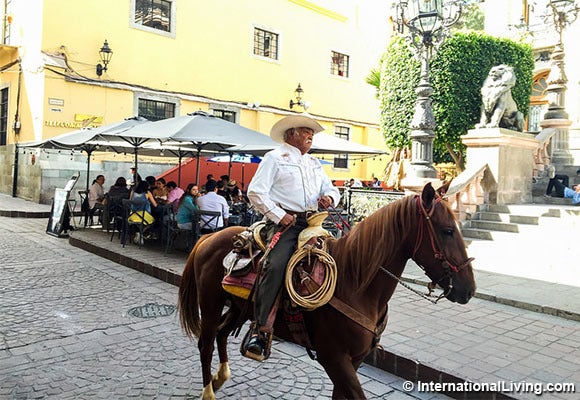 Music is big here, and there's lots of talent, both expat and local. Parties are often a cross-cultural mix, and you'll hear both Spanish and English spoken. The splendid Teatro Juárez and the Teatro Principal, which host the symphony orchestra, other music events, and the occasional play (in Spanish), are the largest performance spaces in Guanajuato's centro, but there's plenty to see and hear in small venues around town, as well.
For healthcare, there's a small private clinic, Clínica La Presa, a hospital that serves the public healthcare system, and a number of private doctors and dentists. I've had visits with specialists here for just $30 and was happy with the treatment I received. For major procedures, though, I'd head to the larger city of León, less than an hour away.
Related
Popular in the Community