Kebriaei visited Guantanamo last week and reported that the situation at the prison is critical:
"There are people in critical condition. The men that I sat across from and met have lost over 30 and 40 pounds. They were incredibly weak. They told me of other people in the prison who are skeletal, skin and bones, who can barely move. What the military had been doing as a response had been to move people from the communal camps...to a solitary confinement facility when they were falling ill and losing consciousness. And at that point starting force feeding, which is basically how the authorities are saving life at Guantanamo right now. There's a critical situation going on right now."
"I would say it's probably a lot worse than what's in the op-ed," Brandon Neely, an army veteran who served as a prison guard at Guantanamo Bay, added. "I would say whatever the government puts out is only going to be a fraction of what it really is. The fact is: they're never gonna tell you the truth, they don't want it to get out."
Neely added that hunger striking is the prisoners 'form of protest" and predicted that more detainees will die "before this situation gets any better."
Related
Before You Go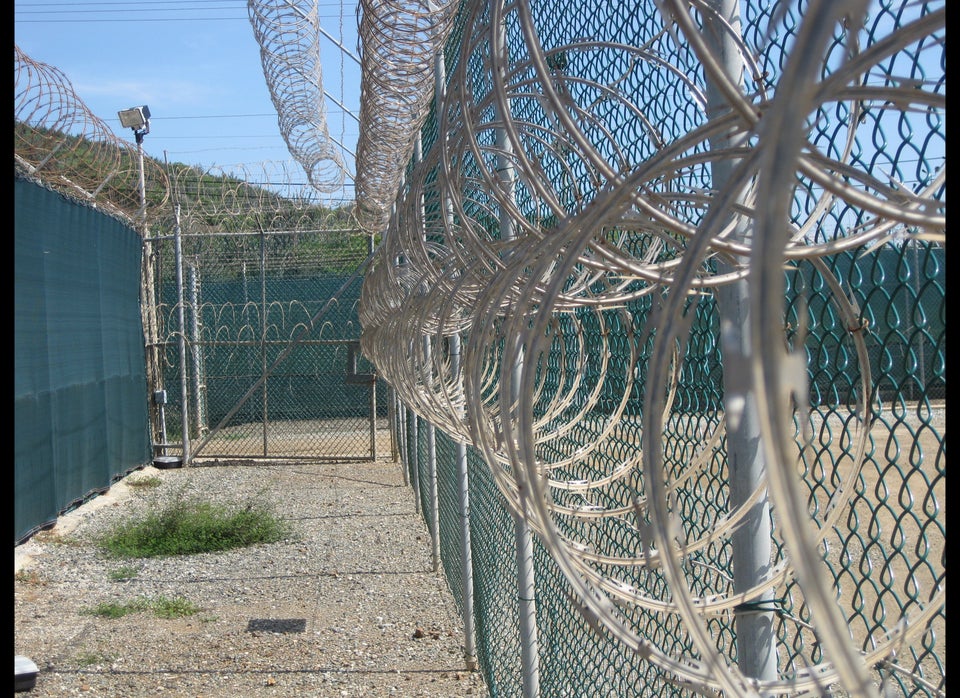 Inside Guantanamo Bay
Popular in the Community