GUANTANAMO BAY NAVAL BASE, Cuba -- The military said Monday it counts 45 detainees as hunger strikers, two days after guards fired four shots at prisoners who the authorities say resisted being moved into single cells.
Thirteen of the 45 hunger-striking detainees are being force-fed, the military said. Detainees who are hospitalized "do not currently have any life-threatening conditions," Capt. Robert Durand, the director of public affairs for Joint Task Force Guantanamo, told reporters.
Once the Joint Task Force commander approves force-feeding, Durand said military officials notify detainee attorneys. Several reporters are now in Guantanamo and are scheduled to visit the prison this week.
Before You Go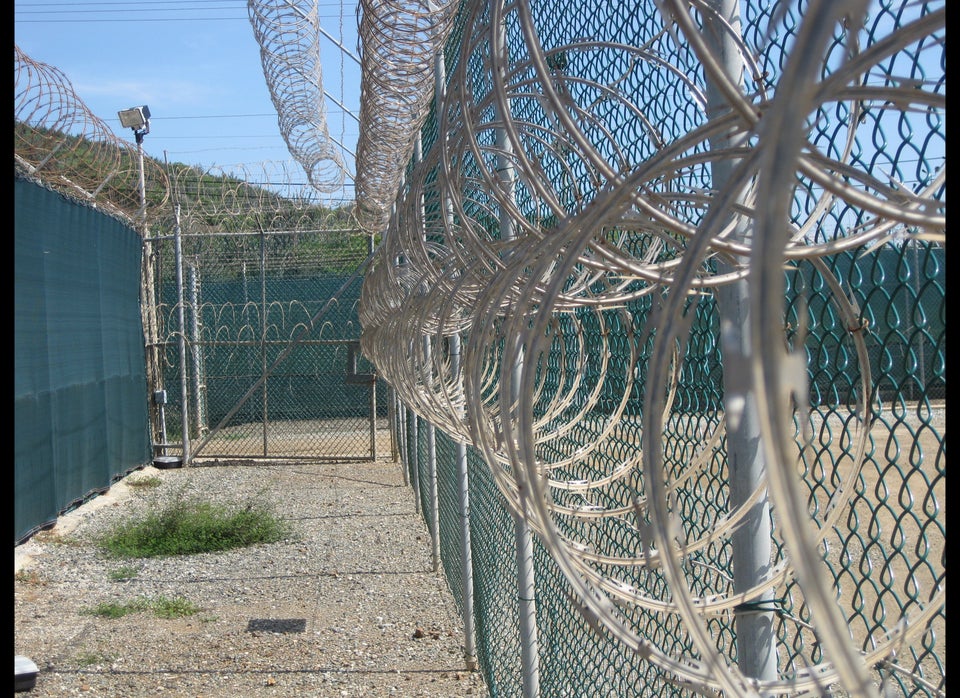 Inside Guantanamo Bay
Popular in the Community