 NEW YORK -- They are free to go, but they're going nowhere.
One of the reasons the United States prison camp at Guantanamo Bay, Cuba, is in the midst of a major hunger strike, with at least 100 detainees taking part, is that most of the prisoners there are already cleared for release. By the Obama administration's own accounting, some 86 of the 166 detainees at Guantanamo are eligible for release or transfer to other countries' custody. But because the administration hasn't been willing or able to find places to send them, no detainee has been released in more than a year, when two ethnic Uighurs from China were sent to El Salvador.
Through statements released by their lawyers and communications from the detainees themselves, The Huffington Post was able to identify the names of 12 cleared detainees, of the 56 publicly identified, who have reportedly taken part in the hunger strike. Their stories are below. Many more cleared prisoners not identified here have likely joined the hunger strike.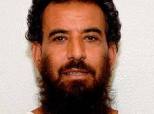 Adel Bin Ahmed Bin Ibrahim Hkiml
Adel Bin Ahmed Bin Ibrahim Hkiml has been at Guantanamo for 11 years. Born in Tunisia, the 48-year-old lived in Italy for eight years, working as a chef in Bologna before traveling to Pakistan to marry. After he was turned over to U.S. forces by bounty hunters in December 2001, he was allegedly tortured. While in solitary confinement at Guantanamo in March, he tried to kill himself, his lawyers have said.
"He's been cleared for years too, just like me," Shaker Aamer, a legal U.K. resident who is imprisoned at Guantanamo, wrote of Hkiml. "He tried to kill himself on 19 March. He was in Camp Five Echo, which is the worst of the worst places here in Hell, just the place you'd put someone you said was no danger, who should be sent home to his family. He didn't die, fortunately, and they took him to hospital, patched him up for nine days, and then brought him right back to Camp Five Echo. That's what they call treatment for people who are so depressed they're suicidal."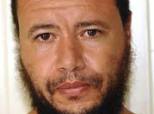 Younous Chekkouri
Younous Chekkouri is a 45-year-old Moroccan who, according to his lawyer, "desperately misses his wife and family." He has been held at Guantanamo since May 2002, and cleared for release since at least 2009. His lawyer at the British legal charity Reprieve, Clive Stafford Smith, talked to Chekkouri for an hour on April 9. According to Smith, Chekkouri has been on hunger strike for two months. He "has been very, very depressed -- he has been cleared for a long time."
"Younus reported all the same physical problems that I have documented over several years - pain in the feet, the knee, the back, his testicles, and his throat," Stafford Smith wrote in a sworn statement. "But he says that all of this is subsumed by the fact that he has pain everywhere since he is starving the whole time. 'Really, now it is just pain everywhere. I don't want to die in Guantanamo.'"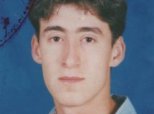 Nabil Said Hadjarab
Nabil Said Hadjarab is a 33-year-old Algerian who has been held at Guantanamo for more than 11 years. Cleared for release since 2007, his lawyers say a guard at the prison described Hadjarab as "a brilliant artist, a keen footballer, and a sweet kid." Because of his role in the hunger strike, he is being force-fed. He told one of his lawyers that he has "lost all hope of ever being released."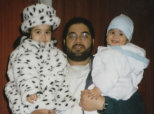 Shaker Aamer
Shaker Aamer, 44, is well known in Britain as the country's last remaining legal resident imprisoned at Guantanamo. Documents released as part of the WikiLeaks Guantanamo files show that the U.S. government believes Aamer was associated with al Qaeda, claims his lawyers sharply dispute. He has never received a trial. The U.S. government is apparently only willing to transfer him to Saudi Arabia, where his lawyer believes he will receive "a long imprisonment after a sham trial."
Aamer, who describes himself as a "professional hunger striker" because he has done it so often while at the camp, is being force-fed. He wrote an op-ed for The New Statesman on April 5.
"Some people are going to die in this hunger strike soon. People have been sending messages home, thinking they might be their last messages in this life," he wrote.
"So it's the worst of times here, but actually it's the best of times," he concluded. "Everyone is more united than they have ever been. Yes, they can break our bodies; but I think maybe, just maybe, we've finally learned that they cannot break our spirit."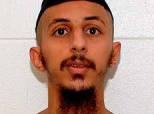 Muhammad Abdullah Muhammad al-Hamiri
Muhammad al-Hamiri is a Yemeni from Shabwah Governate in his early 30s. In 2008, the Department of Defense claimed that he was a member of al Qaeda. He has been cleared for release by the Obama administration, and his lawyers say he was captured in the first place by a simple twist of fate when he traveled to Pakistan to seek inexpensive medical care.
Al-Hamiri is still held at Guantanamo because of his nationality: After the failed "underwear bomber" traveled to the U.S. from Yemen in 2009, Obama instituted a moratorium on transfers to the country. Al-Hamiri and 55 other Yemenis are kept at Guantanamo because of that policy, which Sen. Dianne Feinstein (D-Calif.) has said the administration needs to "revisit."
According to a blog post written by Center for Constitutional Rights staff attorney Omar Farah in January, al-Hamiri has said he is at a "breaking point." Farah told the Miami Herald that al-Hamiri is being force-fed.
Fadil Hussein Saleh Hintif
Fadil Hussein Saleh Hintif is a Yemeni in his 40s who has been at Guantanamo for more than 11 years. The Obama administration announced in September 2012 that he had been cleared for release.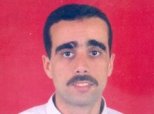 Ahmed Bin Saleh Belbacha
In Guantanamo since March 2002, Ahmed Bin Saleh Belbacha has been cleared for release since 2007. But he fears being repatriated to his native Algeria, where he has been given a 20-year absentia sentence for membership in an "overseas terrorist group." His lawyers say it was a show trial.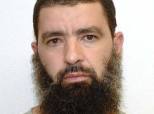 Djamel Ameziane
According to his lawyers, Djamel Ameziane's interests include soccer, cooking, drawing, writing, and reading mystery novels and French fashion magazines for men. The 46-year-old Algerian of Berber ethnicity has been held at Guantanamo for more than 11 years.
A former resident of Canada, there has been an extensive campaign in that country by organizations, including the city of Montreal's Anglican Diocese, to win Ameziane's release. But the government of Prime Minister Stephen Harper has refused to accept him. Ameziane fears being returned to Algeria, where his lawyers argue he could be subjected to torture.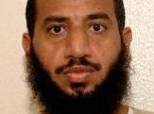 Sabri Mohammed Ebrahim
Sabri Mohammed Ebrahim, a Yemeni in his 40s, was seized in a house raid in Pakistan in 2002. He has been held at Guantanamo for nearly 11 years. Lawyers from the Center for Constitutional Rights met with him recently. "I don't want to die, I want to return to my family, but I have been pushed too far," he told them.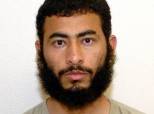 Abdul Ghaib Ahmad Hakim
Abdel Ghalib Ahmad Hakim is a Yemeni whom the Obama administration announced in September has been cleared for transfer. In his early 30s, he has been at Guantanamo for nearly 11 years.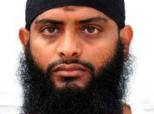 Mohammed al-Zarnouqi
Mohammed al-Zarnouqi is a Yemeni citizen who has been held in Guantanamo for nearly 11 years. His name was on a list of detainees cleared for release by an Obama administration task force in 2009.
In a March 25 letter to his lawyer, he complained about how members of the Initial Reaction Force, Guantanamo's riot squad, have treated him and other hunger strikers.
"On 3/22/2013, they hit my head on the concrete when they threw me on the ground, rubbed my elbow on the concrete and hurt me. You can only imagine how a hunger striker with his weak body is treated in a harsh way. Six to seven soldiers press my back, bend my legs in the knee area and tie my hands with shackles. I can't find the words to describe the suffering I am going through. If you ask why all of this is being inflicted on me, I can say it is because I am protesting in a peaceful way against the insult to the Quran and my ever imprisonment here," he wrote.
"Isn't it my right to protest?," he continued. "Where is the democracy they declare? Or does their democracy mean to have a free hand in doing whatever they want to do; treat you unfairly and beat you and you are supposed to say nothing; not to feel the pain and not to protest. Is this democracy?"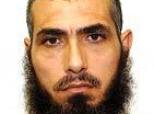 Abu Wa'el Dhiab
Abu Wa'el Dhiab is a 41-year-old Syrian who is now being force-fed. The Obama administration said in September that he was cleared for release from Guantanamo, after being held there for nearly 11 years. In a phone call with his lawyers that same month quoted by the Center for Constitutional Rights, Dhiab said he had been suffering from kidney problems and depression.
"The painful circumstances that I am living in are unbearable. In particular, the repeated promises that have not been fulfilled," he reportedly said. "This is becoming more and more difficult. I know that President Obama wanted to improve the conditions here but the actual circumstances are very different from what he ordered. It is as if the prisoner is meant to be made of steel, not of human flesh."
Calling all HuffPost superfans!
Sign up for membership to become a founding member and help shape HuffPost's next chapter
BEFORE YOU GO
PHOTO GALLERY
Inside Guantanamo's Prison Facility