The International Committee of the Red Cross told congressional staffers that the level of desperation amongst Guantanamo detainees is "unprecedented," Sen. Dianne Feinstein (D-Calif.) said in a letter to the White House on Thursday.
Feinstein, who chairs the Senate Intelligence Committee, said that "progress has largely stalled on closing the Guantanamo facility" and urged the administration appoint a senior administration official to achieve the conditions necessary to close Guantanamo.
"The fact that so many detainees have now been held at Guantanamo for over a decade and their belief that there is still no end in sight for them is a reason there is a growing problem of more and more detainees on a hunger strike," Feinstein wrote. "I would like to ask that the administration review the status of the 86 detainees who were cleared for transfer in the past and let me know if there are suitable places to continue to hold or resettle these detainees either in their home countries or third countries."
ICRC President Peter Maurer said earlier this month that politicians needed to find a way to move things forward. ICRC staffers visited Guantanamo earlier this month, but the group has not publicly detailed their recommendations to the U.S.
There are currently 86 detainees out of Guantanamo's 166 prisoners who have been cleared for transfer to other countries, including 30 from Yemen. Military officials say that 94 detainees are currently participating in a hunger strike.
Read Feinstein's full letter below:

April 25, 2013
Mr. Thomas E. Donilon
Assistant to the President for National Security Affairs
The White House
Washington, DC 20500

Dear Tom,

I write to ask that the Administration renew its efforts to transfer out the 86 detainees at the Guantanamo Bay who were cleared for transfer by the Executive Branch's interagency Guantanamo Review Task Force over three years ago.

As you know, despite commendable efforts across the Executive Branch over the past four years to transfer or prosecute most of the remaining 166 detainees, progress has largely stalled on closing the Guantanamo facility. The fact that so many detainees have now been held at Guantanamo for over a decade and their belief that there is still no end in sight for them is a reason there is a growing problem of more and more detainees on a hunger strike. This week, monitors from the International Committee of the Red Cross who travelled to Guantanamo recently told my staff that the level of desperation among the detainees is "unprecedented" in their view.

I would like to ask that the Administration review the status of the 86 detainees who were cleared for transfer in the past and let me know if there are suitable places to continue to hold or resettle these detainees either in their home countries or third countries.

Part of this review will require reassessing the security situation on the ground in Yemen because is my understanding that 56 of the 86 detainees cleared for transfer are Yemeni. After the attempted bombing of Northwest Flight 253 on Christmas Day 2009, then Vice Chairman "Kit" Bond and I wrote to the President asking him to halt transfers of Yemeni detainees at Guantanamo "until the situation in Yemen is stabilized." Although AQAP still has a strong presence in Yemen, I believe it would be prudent to re-visit the decision to halt transfers to Yemen and assess whether President Hadi's government, with appropriate assistance, would be able to securely hold detainees in Sana'a. Do you believe that we can work with Yemen develop an appropriate framework for the return of all 56 Yemenis previously recommended for transfer?

If so, I would like to offer my assistance to help the Administration transition each of the 86 "cleared" detainees.

Additionally, efforts to transfer these 86 detainees can only be successful if the Administration has someone in charge of resettlement of detainees. However, reports earlier this year indicated that Ambassador Daniel Fried, the State Department's former Special Envoy for the Closure of Guantanamo, was reassigned and will not be replaced. During his time in this position, Amb. Fried was tireless in his efforts to relocate detainees and to identify other countries that might accept custody of additional detainees. I urge the Administration to fill this vacant position or to appoint another senior Administration official with the specific responsibility to achieve the conditions necessary to close Guantanamo.

Thank you very much for your consideration of these requests. I look forward to continuing to work with you on this and other issues.

Sincerely,

Dianne Feinstein
Chairman

cc: The Honorable John Kerry, Secretary of State
The Honorable Chuck Hagel, Secretary of Defense
Before You Go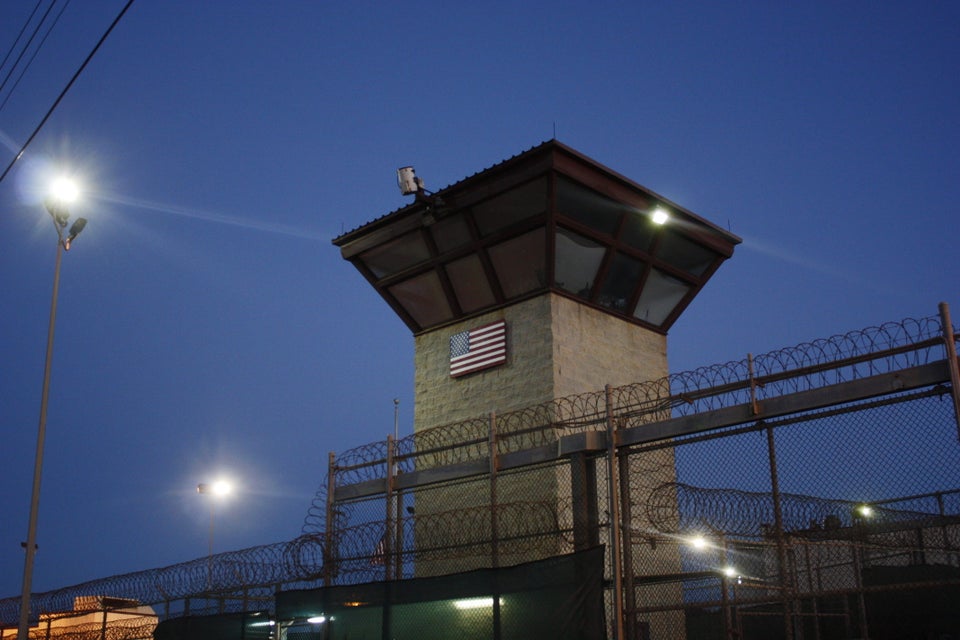 Inside Guantanamo's Prison Facility
Popular in the Community