WASHINGTON -- A lawyer representing a Guantanamo detainee on a hunger strike said Wednesday that she has had trouble sleeping after seeing videos of her client being force-fed. The same day, the prisoner's legal team told a federal judge they want to depose the military official running the detention camps on the remote naval base.
At a hearing in a federal courtroom in Washington, U.S. District Judge Gladys Kessler said she was trying to expedite the case over Abu Wa'el Dhiab's conditions of confinement in Guantanamo. Lawyers with the group Reprieve, who are representing Dhiab, said they plan to depose U.S. Army Col. John Bogdan, who oversees the detention camps at Guantanamo and was in charge last year when one camp where detainees lived communally was raided and the men were forced into individual cells.
Dhiab, a Syrian father of four, has been cleared by U.S. intelligence officials for transfer out of Guantanamo since 2009. He is complaining about the conditions he faces at the prison, specifically the way he is force-fed. Kessler previously ordered the government to produce 28 videos of Dhiab undergoing the procedure the military refers to as "enteral feeding."
Lawyers for Dhiab are also asking for different versions of the "standard operating procedures" that are supposed to regulate the conduct of military guards in Guantanamo. Justice Department lawyers argued that they would need to redact certain parts of the protocols dealing with security procedures that aren't relevant to Dhiab's case.
Kessler, who has apparently viewed three of the videos of Dhiab being force-fed, said she was trying to avoid any delays in the case.
"All of that delay affects the petitioner. It really doesn't affect the government," Kessler said Wednesday, noting that Dhiab would suffer the "real injury" of slower proceedings. Kessler said that she was "anxious" to move things along and will schedule another hearing before Labor Day.
Also on Wednesday, Cori Crider, one of the Reprieve lawyers, tweeted that the tapes, 16 of which have now been entered into the record but aren't publicly available, were "grim stuff."
"While I'm not allowed to discuss the contents of these videos, I can say that I had trouble sleeping after viewing them," Crider said in a related statement. "I have no doubt that if President Obama forced himself to watch them, he would release my client tomorrow."
Before You Go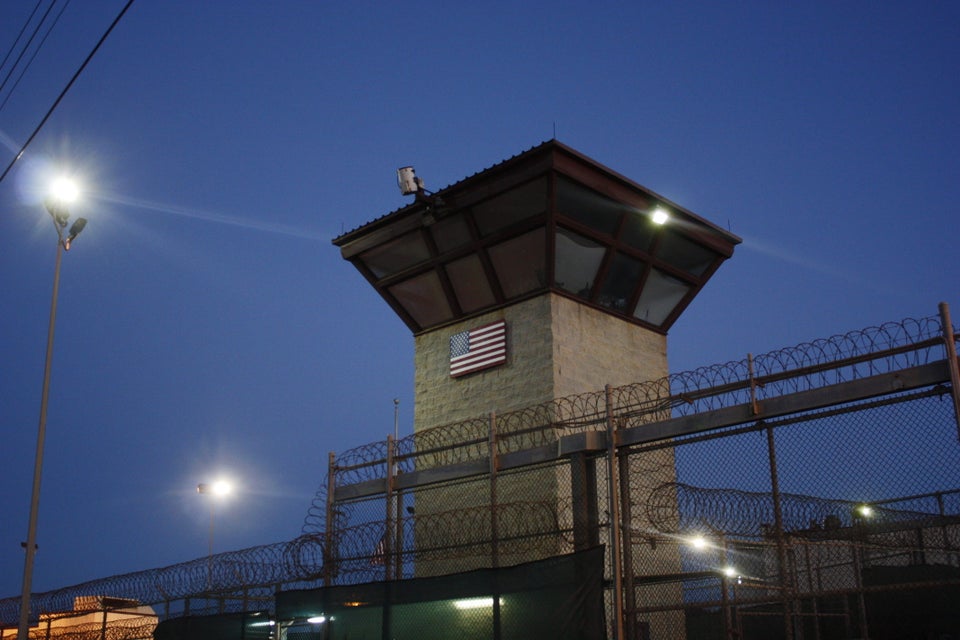 Inside Guantanamo's Prison Facility
Popular in the Community