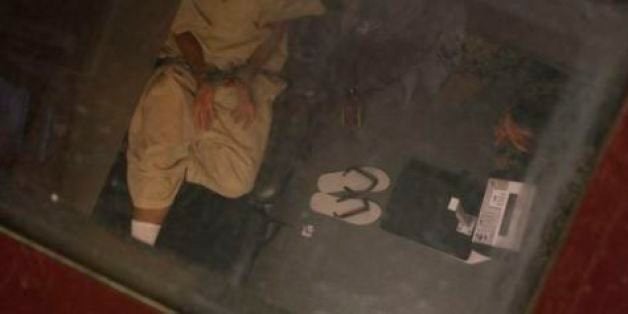 WASHINGTON -- A Navy nurse who refused to force-feed detainees hunger-striking at the military detention center in Guantanamo Bay will not face disciplinary action and will keep his job, his lawyer said on Wednesday.
The unidentified nurse, who has been in the military for 18 years and is currently based at a Navy health facility in New England, was informed of the military's decision in late April, according to Ronald W. Meister, the nurse's attorney.
"Life has been tough for him, because once they sent the charges into the system, they removed him from his nursing duties and limited his access to information -- including patient information -- such that he was unable to be a nurse," Meister said in an interview with The Huffington Post. "So he was relegated to low-level administrative duties in the interim, a period of, I think, eight months, and he's a trained nurse and has been a loyal naval officer."
"The Navy sent him to nursing school, and he was doing his job, and now during this limbo period he was unable to do his job," Meister continued. He said the nurse should be able to return to his normal duties soon.
Meister said his client had been an enlisted submariner before he became an officer about eight years ago, and is expected to remain in the military for about another year and a half.
It was unclear what exactly lead to the Defense Department's decision, but the nurse's case may have been helped by a military document, revealed by Vice News earlier this year, that disclosed that force-feeding could be a violation of international law and of medical ethical standards.
"We commend the Navy for recognizing that military health professionals should not be punished for following medical ethics," said Dr. Vincent Iacopino, the medical director of Physicians for Human Rights. "But the military policy of compelling health professionals to force-feed competent adults also must end because it requires health professionals to inflict physical and mental pain. As health professionals, we cannot conduct medical procedures against the will of our patients, nor can we inflict pain for non-clinical purposes."
"Better late than never, DoD has rightly dropped its case against the nurse who decided he could not ethically force-feed Guantanamo detainees," said Cori Crider, an attorney with the organization Reprieve, which represents Guantanamo detainees. "It took enormous courage for him to swim against the tide. And as someone who has watched the force-feeding videos, I am certain he did the right thing.
"If the tapes are ever made public," Crider added, "the American people will watch in horror at what we have asked this man, and many other young servicemen and women, to do."
At the height of the hunger strike in the spring of 2013, over 100 detainees were involved. The military no longer reveals the number of detainees striking, but The Miami Herald reports that one of Guantanamo's youngest detainees told his lawyers last month that 14 men were being force-fed on a daily basis. There are currently 122 detainees in Guantanamo, and 57 have been approved for transfer.
The government is currently fighting to keep the public from seeing videos of Guantanamo detainees being force-fed, and Justice Department lawyers even tried to seal the courtroom for an argument on whether the videos should be shielded from the public. At a federal appeals court hearing last week, Justice Department attorneys argued that the court couldn't second-guess the government's decision to deem the videos classified.
Meister said his client may consider speaking out after he retires from the Navy. "Active-duty military officers are not in the habit of holding press conferences about their disagreement with the armed forces," Meister said. "He is and always has been a loyal officer whose principal desire is to do his job."
For now, Meister said, his client simply wants to return to his normal duties.
"Right now, he wants to go back to work," he said.
Before You Go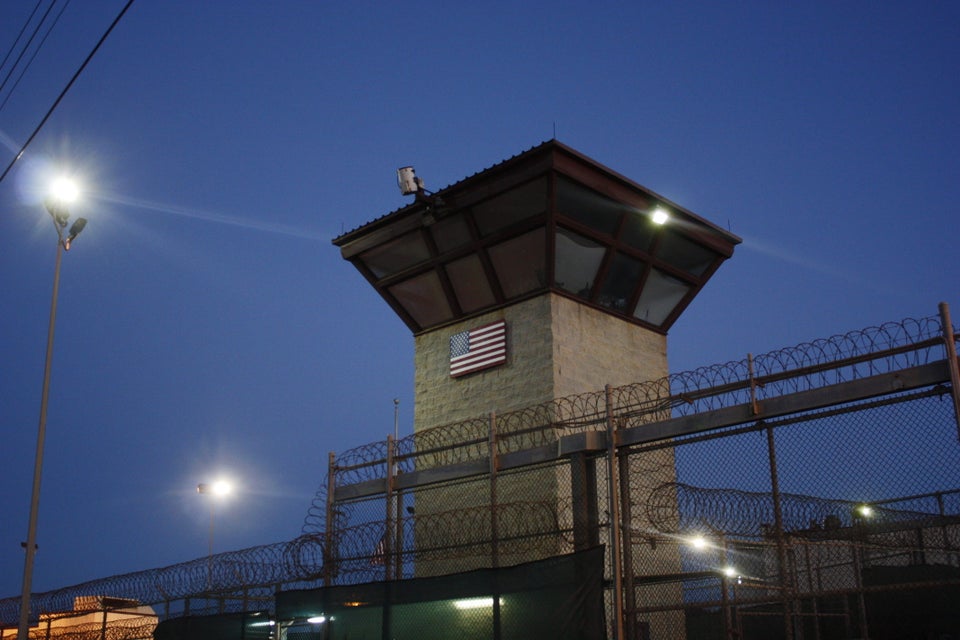 Inside Guantanamo's Prison Facility
Popular in the Community