"We will not allow a detainee to starve themselves to death and we will continue to treat each person humanely," Lt. Col. Samuel House said in a statement. "Detainees have the right to peacefully protest, but we have the responsibility to ensure that they conduct their protest safely and humanely. Detainees are given a choice: eat the hot meal, drink the supplement, or be enteral fed."
Twenty-one Guantanamo detainees are currently being tube fed, and five of them are being observed in a hospital with non-life threatening conditions, according to House. House said "most" of the detainees approved for tube feeding "will eat or drink without the peer pressure from inside the cell block."
The new arrivals include "corpsmen, nurses, and other specialists," he added. An early morning raid on Guantanamo's Camp Six two weeks ago forced detainees living in a communal environment into individual cells. Guantanamo's Muslim advisor has predicted that more than one detainee will die before the hunger strike is over.
Before You Go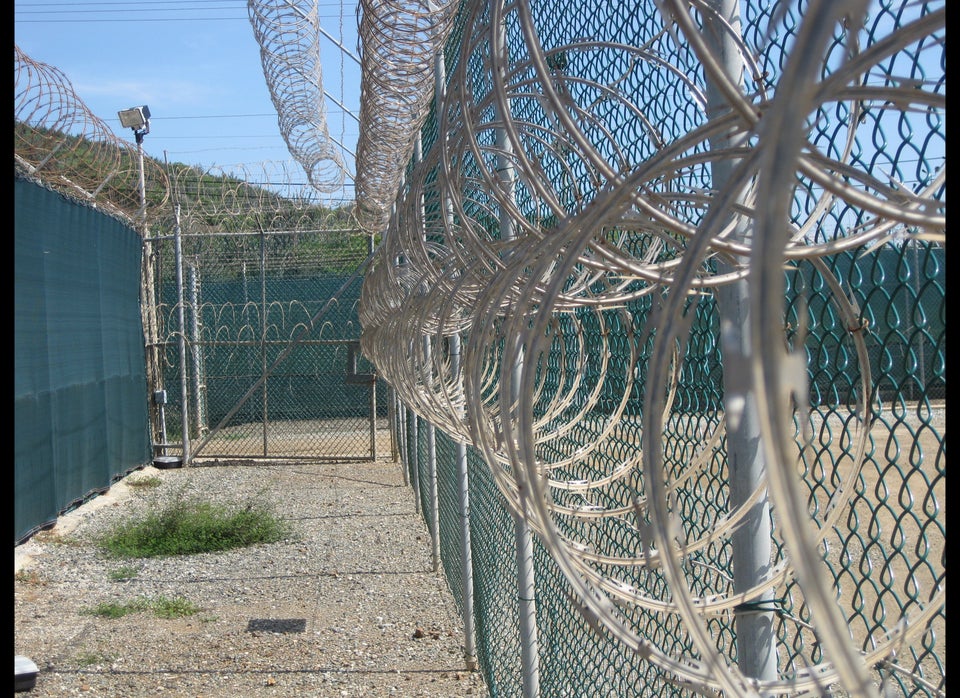 Inside Guantanamo Bay
Popular in the Community