WASHINGTON -- Nearly all of the 102 Guantanamo detainees currently on the military's hunger strike list have eaten a meal within the past day, a Defense Department official said Friday.
Of the 102 tracked hunger strikers, 99 had eaten a meal within the past 24 hours, Joint Task Force Guantanamo spokesman Lt. Col. Samuel E. House said via email. He said that military officials confirmed those detainees had eaten by observing them via camera.
House also said that currently approximately 100 of Guantanamo's 166 detainees are living in "some sort of communal setting" at the various camps. Most detainees living in a communal setting had been located in Guantanamo's Camp Six until a raid on April 13 forced all of the detainees in that camp back into individual cells. Communal living did not return to Camp Six until this week, just as Ramadan began.
The detainees who are living in communal settings "must agree to not hunger strike for their health and safety," House said. "We will not make assumptions for the increase or reduction of detainees on the hunger strike list; however, we will continue to provide the appropriate level of care to each detainee," he wrote.
As of Friday morning, 45 detainees were on the force-feeding list, but it wasn't immediately clear whether those force-feedings had taken place, given that most detainees had eaten a meal, according to the Defense Department. Three of the hunger striking detainees were under observation in the hospital.
Before You Go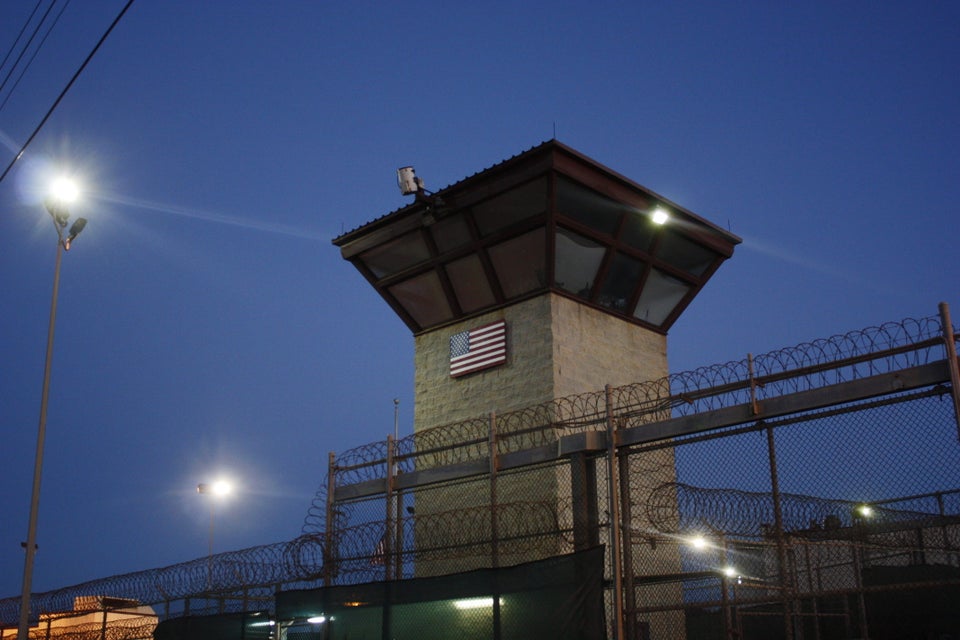 Inside Guantanamo's Prison Facility
Popular in the Community