"Our policy at JTF-Guantanamo is to no longer publicly issue the number of detainees who choose not to eat as a matter of protest," said Cmdr. John Filostrat, the director of public affairs for Joint Task Force Guantanamo, the military task force that operates the base's detention facilities.
"JTF-Guantanamo allows detainees to peacefully protest, but will not further their protests by reporting the numbers to the public," he continued. "The release of this information serves no operational purpose and detracts from the more important issues, which are the welfare of detainees and the safety and security of our troops."
The Miami Herald reported that the decision to stop releasing hunger strike numbers was made by Marine Gen. John Kelly, the Southcom commander who oversees most of the military's operations in Latin America and the Caribbean.
President Barack Obama, who has said in the past that his is "most transparent administration in history," is still working to close the prison at Guantanamo. He recently won a significant victory when the Senate passed a version of the National Defense Authorization Act that rolled back restrictions on the transfer of Guantanamo detainees.
Before You Go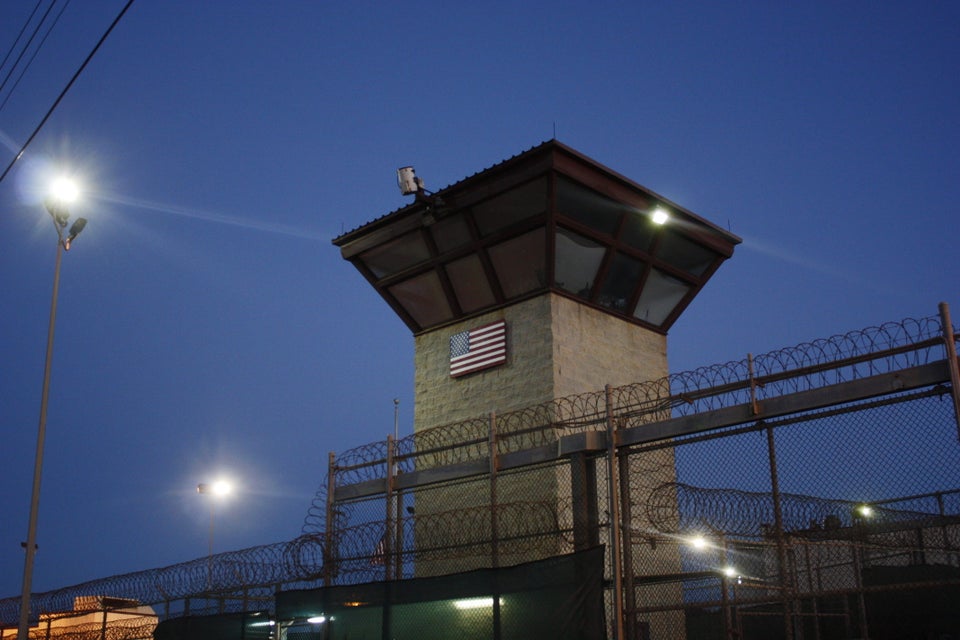 Inside Guantanamo's Prison Facility
Popular in the Community