WASHINGTON -- The number of hunger strikers being tracked by the United States military at its Guantanamo Bay prison hit 100 on Saturday, two weeks after a raid forced detainees living in a communal facility into individual cells.
Twenty of the detainees are being force-fed and five of them are in the hospital, Lt. Col. Sam House said in an email from Guantanamo Bay Naval Base, where the detainees are being held. None of them are in life-threatening condition, he said.
The military had tracked only 43 detainees as hunger strikers before the April 13 raid of Camp Six, a communal facility. House told The Huffington Post on Friday that all of the detainees who were added to the list were hunger striking before the raid "but could not be observed or placed under medical care because they had covered or broken the cameras" in their cells.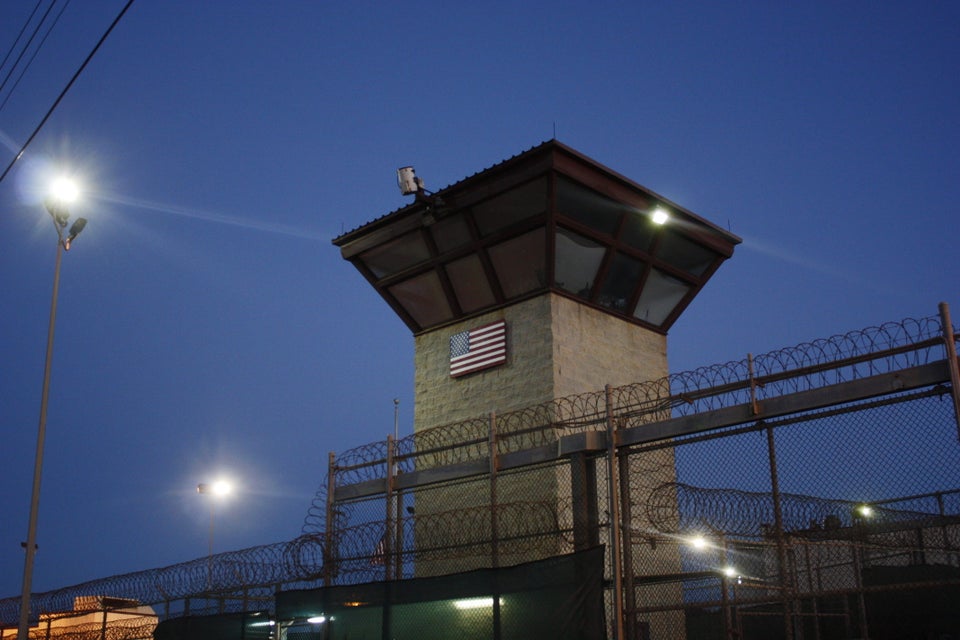 Inside Guantanamo's Prison Facility
Popular in the Community