 According to the latest survey, 54 percent of Americans said the U.S. should continue to operate the Guantanamo prison, while only 27 percent said it should be shut down. Another 19 percent said they weren't sure.
At the same time, 63 percent said the U.S. should hold trials for the detainees held there, while only 20 percent said they are opposed to trials. Given the choice, more respondents said these should be conducted before military tribunals (52 percent) than held in U.S. courts (28 percent). The idea of holding some kind of trials for the detainees received support across party lines -- from 72 percent of Democrats, 59 percent of independents and 58 percent of Republicans.
On the other hand, actually closing the prison was opposed by the vast majority of Republicans (a margin of 78 percent to 8 percent), as well as by most independents (53 percent to 25 percent). Among Democrats, the plurality favored closing the prison (44 percent to 39 percent).
Where to send detainees is likely to be a major issue if Obama does press for the prison's closure. The president's previous proposal to put them in maximum-security U.S. prisons was blocked by Congress, and the poll respondents were divided over the idea. Thirty-eight percent said the Guantanamo detainees could be safely held in U.S. maximum-security prisons, while 39 percent said they could not be. Twenty-four percent said they weren't sure.
Americans were more likely than not to say that all current Guantanamo detainees are dangerous to the U.S. Just under half of respondents (47 percent) said the detainees are all dangerous, while about one-quarter (24 percent) said not all of them are. Twenty-nine percent said they weren't sure whether all the prisoners pose a danger.
The poll was conducted May 1-2 among 1,000 adults using a sample selected from YouGov's opt-in online panel to match the demographics and other characteristics of the adult U.S. population. Factors considered include age, race, gender, education, employment, income, marital status, number of children, voter registration, time and location of Internet access, interest in politics, religion and church attendance.
The Huffington Post has teamed up with YouGov to conduct daily opinion polls. You can learn more about this project and take part in YouGov's nationally representative opinion polling.

Before You Go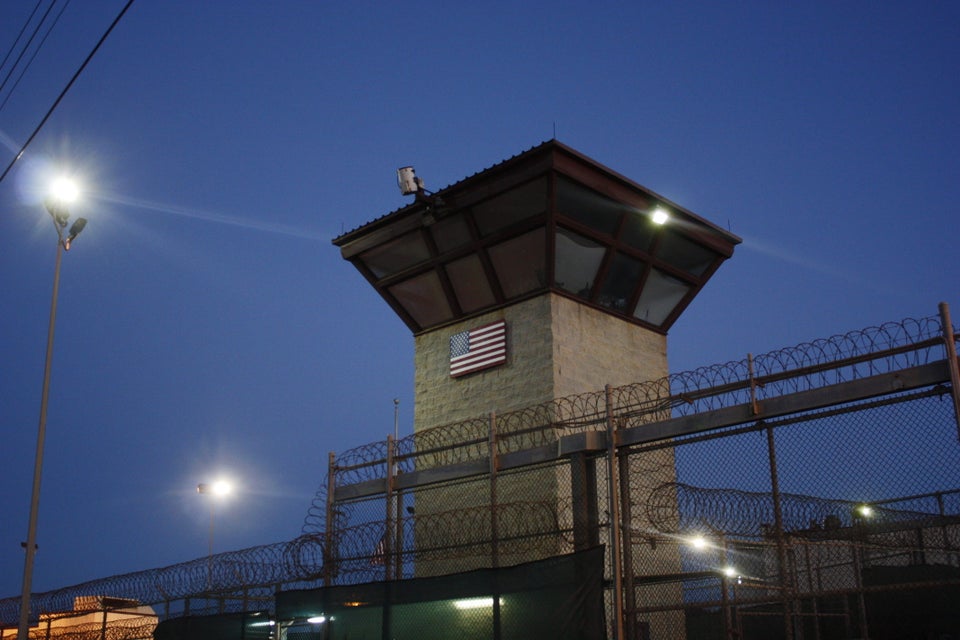 Inside Guantanamo's Prison Facility
Popular in the Community