 Protesters will be led by 171 people dressed in orange jumpsuits and black hoods, representing the remaining detainees at Guantanamo.
Wednesday's protests will start at noon at Lafayette Park across from the White House.
According to a media advisory, speakers include: Col. Morris Davis, who previously served as the chief prosecutor for the office of Guantanamo military commissions; Talat Hamdani, mother of Salman Hamdani, an emergency medical technician who died in the Sept. 11, 2001, terrorist attacks; and Ramzi Kassem, an attorney who represents detainees at Guantanamo and Bagram air base in Afghanistan.
Similar protests have been planned for London, Paris, Toronto, Paris, Brussels and Berlin.
Read more on today's anniversary here.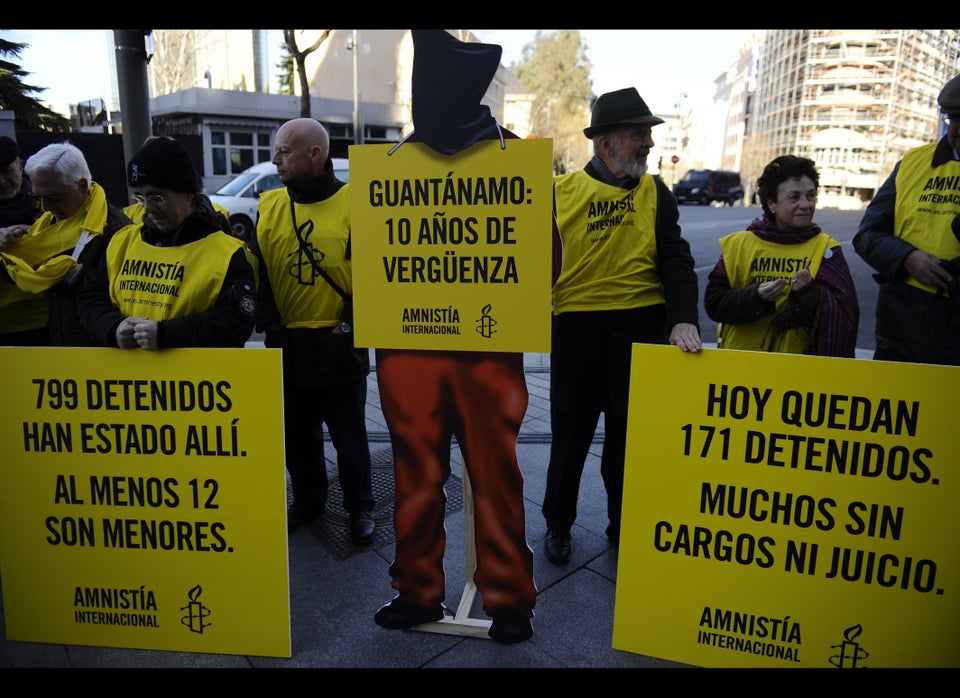 Guantanamo Bay Anniversary
Related
Popular in the Community