GUANTANAMO BAY NAVAL BASE, Cuba -- The man in charge of the Guantanamo Bay prison told reporters here Tuesday that nothing was out of the ordinary when interpreters searched detainees' Qurans in February, the event which purportedly set off a months-long hunger strike.
Detainees have told their lawyers that a primary impetus for the hunger strike was the search of the Qurans during a shakedown in early February. But Col. John V. Bogdan, in charge of the prison's guard force, said during a media briefing on Tuesday morning that the Quran searches have been standard practice for awhile.
Bogdan told reporters "nothing" was different about the February search, and that Korans are inspected during every shakedown. "Our procedures were the same as we have followed since they were put into place, nothing different as far as our side," he said.
The officer, who was not present during the search but came in after it was finished, said there were no signs that detainees were specifically upset about how the Qurans were handled until several days afterwards.
"They behaved exactly the same way they normally do. They physically were present when the Korans were inspected, [the Korans were] put into the bins and then they would take the bins and move them into the rec yard as we cleared the block for the shakedown. It was the linguist flipping through the Korans, one at a time, the way they always do," Bogdan described.
The military has claimed that detainees have hidden weapons in copies of the Quran but hasn't provided evidence to substantiate that claim. Military officials have not allowed detainees to surrender their Qurans so that they are not searched in the future because doing so could be seen as the military committing desecration, a military spokesman told The Miami Herald earlier this month.
"The fact of the matter is that everything that happened during the shakedown and the inspection is absolutely the same way we've always done it," Bogdan continued. "There was no immediate response or perception by anyone, detainees, anyone involved, that anything had been done differently. The accusations made by them came out days later."
"They were not happy about the shakedown," he said, "and decided that was the point where they would start covering cameras."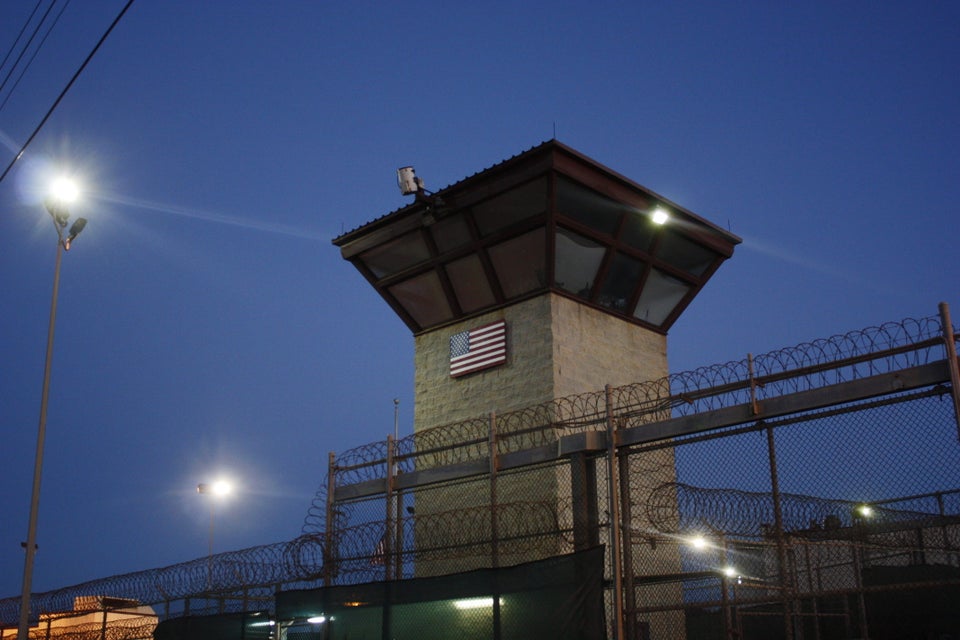 Inside Guantanamo's Prison Facility
Popular in the Community