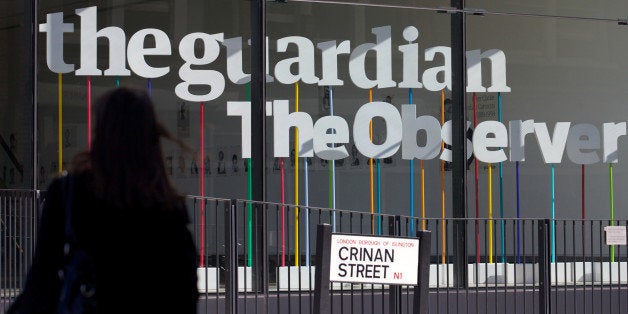 UPDATE: Guardian deputy editor Paul Johnson followed up with the Irish Times to clarify that the British government threatened to close down the Guardian's coverage of the Snowden leaks, not to shut down the newspaper itself.
ORIGINAL STORY: The British government threatened to shut down the Guardian newspaper for its publishing of the confidential NSA surveillance documents provided by Edward Snowden, its deputy editor said at a conference in Dublin on Wednesday.
The newspaper was responsible for breaking the news of the NSA's massive phone and Internet data collection. Deputy editor Paul Johnson told the Radiodays Europe conference in Dublin that the paper was consequently almost forced to shut down.
"We were threatened that we would be closed down," he said. "We were accused of endangering national security and people's lives. It left us in a very difficult position,"
Johnson added that a senior civil servant spoke threateningly to Guardian editor Alan Rusbridger, who faced interrogation over the reports in December. He was told that the "prime minister, the deputy prime minister, the foreign secretary, the home secretary and the attorney general have got a problem with you."
Eventually, the Guardian agreed to destroy hard drives containing the Snowden documents.
Johnson told the conference that reporting the Snowden leaks was the most difficult story the paper has ever done-- more difficult than the WikiLeaks tapes. He said that the reporters had to work in a guarded room and had an extremely hard time communicating with each other.
"It was the most difficult story we have ever done," Johnson said. "Reporters and editors couldn't speak to each other. We could only speak using encryption systems."
Related
Popular in the Community