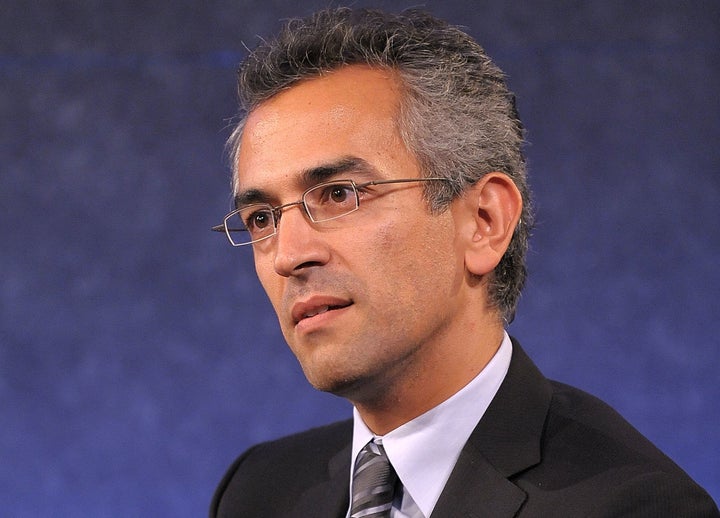 The Guardian US has hired prominent British-American journalist and commentator Richard Wolffe as a columnist helping to cover the 2016 election.
Guardian US editor Lee Glendinning told The Huffington Post that she was "thrilled" to welcome Wolffe as a political columnist.
"He brings an in-depth knowledge and understanding of so many players in the presidential campaign, and writes such compelling reportage and narrative that you really feel like you are there, on the ground, experiencing the key moments as they unfold," Glendinning said.
Wolffe told HuffPost he looked forward to joining the Guardian US "as a longtime reader and a professional rival."
"The Guardian's huge growth in the U.S. and worldwide is built on its brilliant blend of journalism with character," Wolffe said in a statement. "I'm delighted and honored to be joining such a talented team as a columnist on U.S. politics, and much more, at such a critical time."
The British-based Guardian launched in the U.S. in 2011, gaining widespread recognition in 2013 for its reporting on disclosures from National Security Administration whistleblower Edward Snowden, for which it won a Pulitzer Prize. In July, the publication also made news by becoming the latest in a string of digital-media operations to unionize.
Related
Popular in the Community