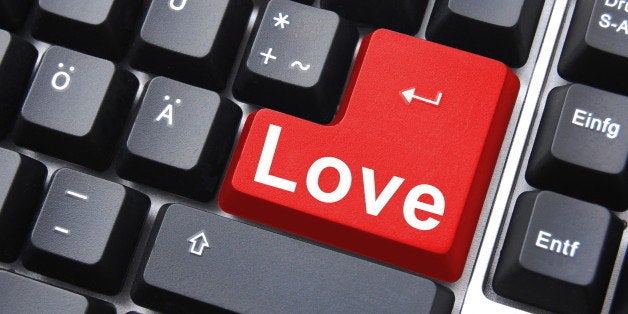 In choosing to see online dating for women 60+ as an adventure, I am becoming aware of those inner Threshold Guardians who appear on the cusp of change. Jill Jepson writes of these ogres of literature and film in our everyday lives.
I am recognizing that my attempts at not feeling old is partially a response to society's internalized message of what is and isn't possible for a woman of my age. I could sense myself fighting against these guardians at the edge of something new rather than focusing on the horizon of my unfulfilled dreams. The result being that I was feeling older than ever. It was becoming a tug of war, diminishing my vitality.
My personal archetype was schooled in what isn't possible for older women. She has bought into the youth culture and most of the beliefs and myths that society advocates despite increasing evidence and research to the contrary. As I take an empowered stand to receive and allow for this great love, she takes a stand of her own. Into my thoughts and dreams comes her ranting, "Too old. You're too old. You cannot begin a great romantic relationship at your age."
I've tried ignoring her, only to find she is in collusion with skin care specialists at the entrance of upscale department stores. I allow them to slather my face with product and hold up a mirror showing before and after. Leaning forward, straining to differentiate, I am only aware of the dewy-skinned young woman who is enthusiastically pointing out what she sees that I don't.
Lately, I'm doing what I do best when voices of old beliefs surface, I sit down and listen to the inner monologue. While I may still see myself as a pioneer, I cannot deny that forging ahead with my customized vision of aging brings up those cultural beliefs that I, too, have bought into.
Currently, my threshold guardian is telling me that the younger man I'm communicating with could not possibly be interested in me. Inside the candy shop of online dating sites, why would this man of substance, kindness, intelligence and authenticity remain interested in me? She warns me to cut bait, quit while I'm ahead. I feel the emotions that accompany her lecture; the sadness and hurt of past disappointments.
That's when I center into my deepest yearning to allow for a great love. I respond by saying that her internalized spouting of society's archaic beliefs feels as if I am driving towards love with the parking brakes on. I tell her that it may be true that I'm too old to find, allow and co-create a great love as a 60 something woman but, if so, I'd like to prove that for myself.
I invite her to ride shotgun in the passenger's seat and drive along with me. When she's buckled in, I remind her to take her hand off the parking brake and trust my driving. She does keep her hands on her lap, wringing them tightly. But, her foot involuntarily pumps the brake. Her breath grows raspy and I remember that some of literature's greatest ogres are often far less powerful than we think. Lately, she seems to be enjoying the ride. Perhaps knowing I may listen to her words of caution, when needed, helps her to relax.
I've even noticed her presence while writing. Having warned me at the beginning of this adventure of the danger of higher visibility, she is now taking a more moderate view. When I sit down at my laptop, rather than gasp at my vulnerability, I find she is slowly becoming an ally. Occasionally she shouts the slogan of my much younger self: WRITE ON, sister. Write on!!
Related
Popular in the Community